Sign a union card here!
---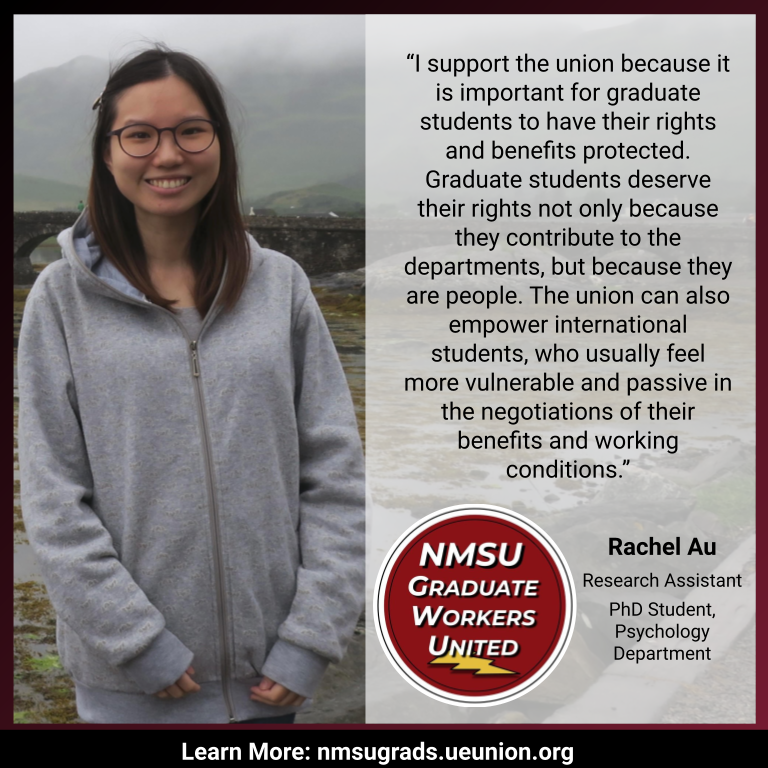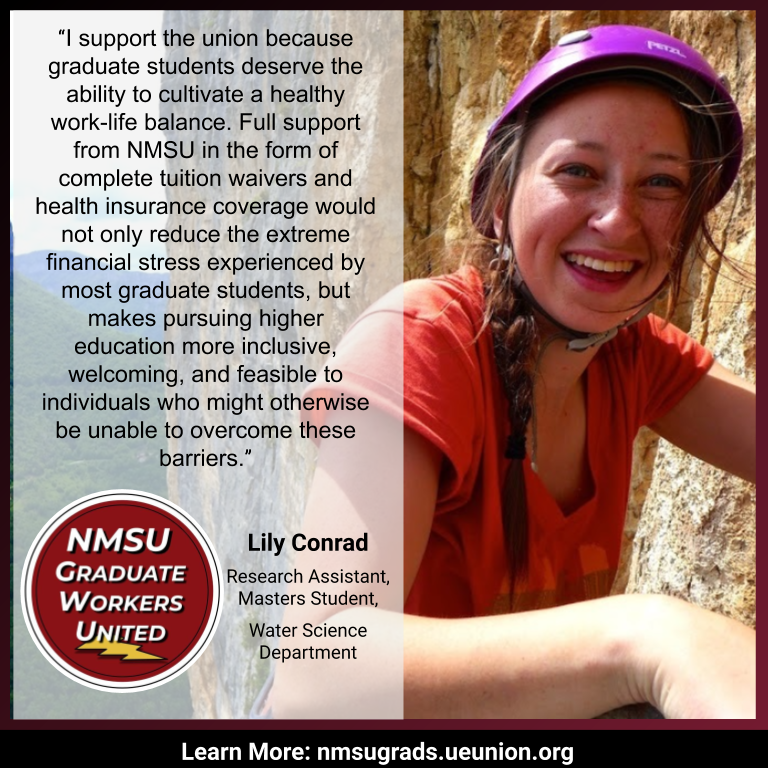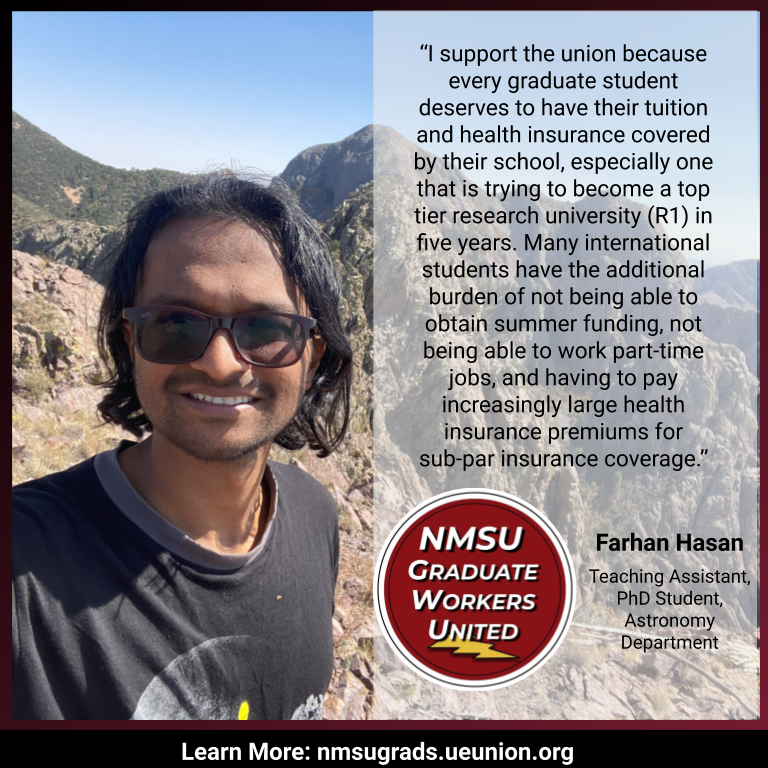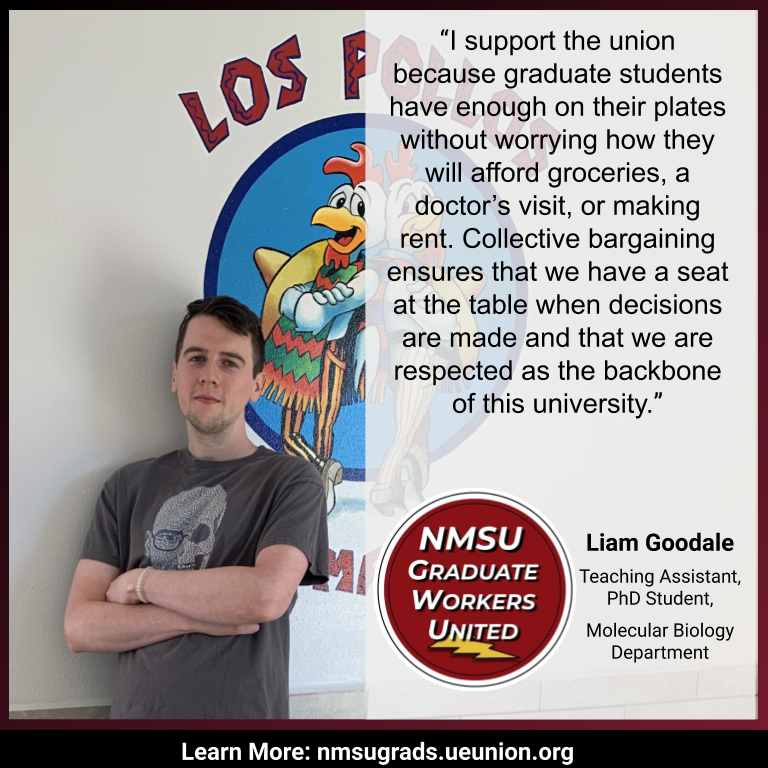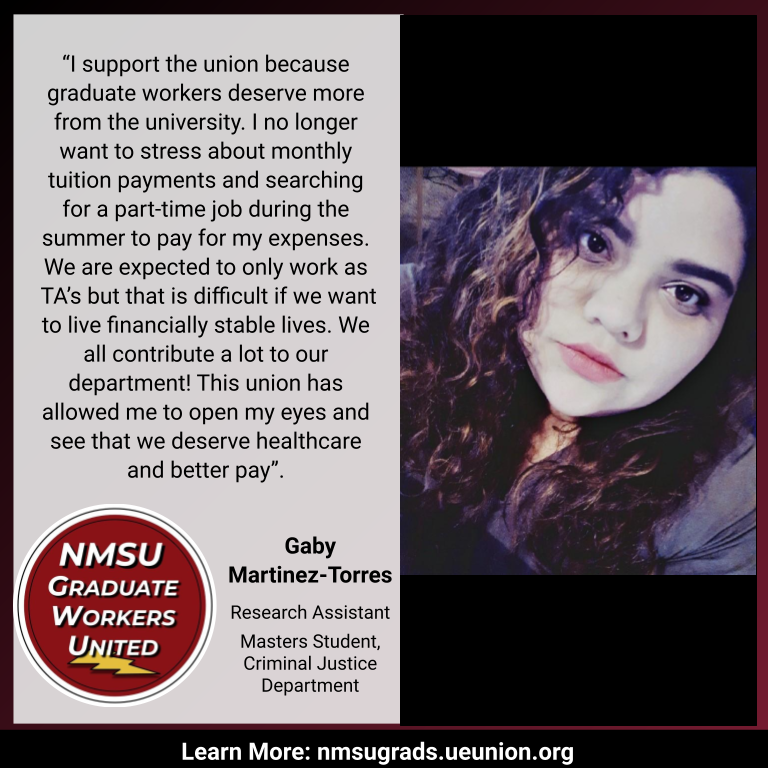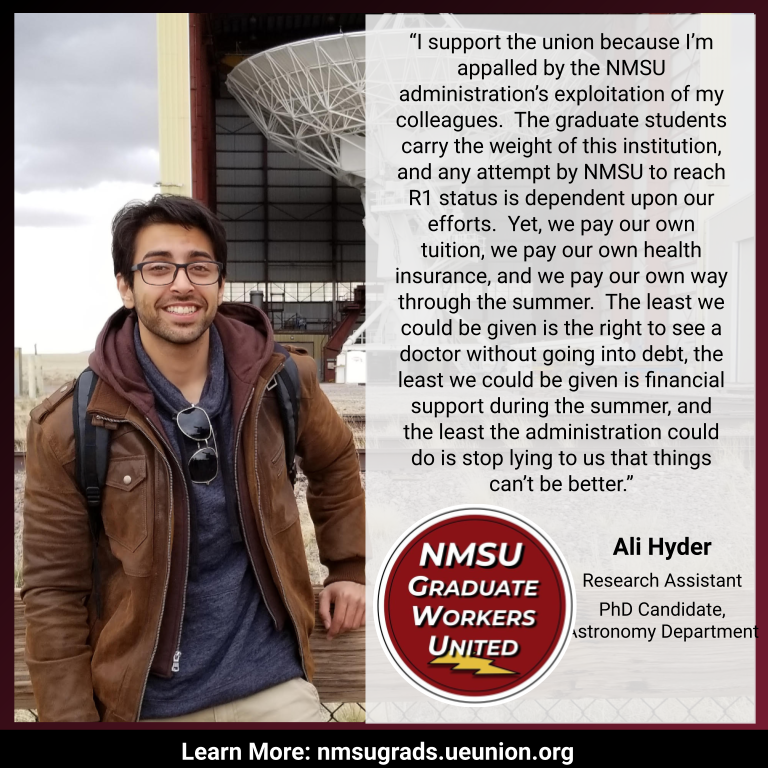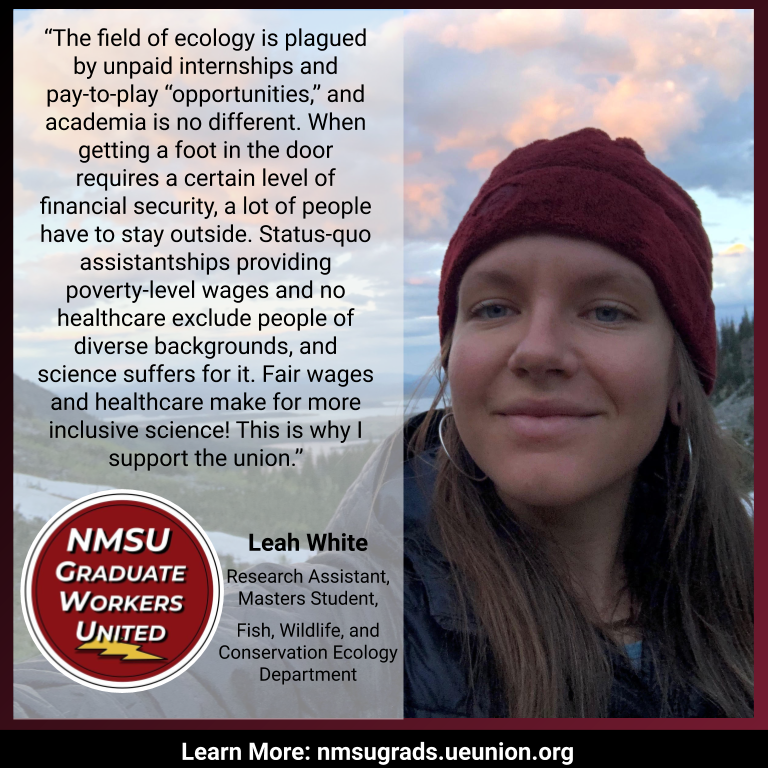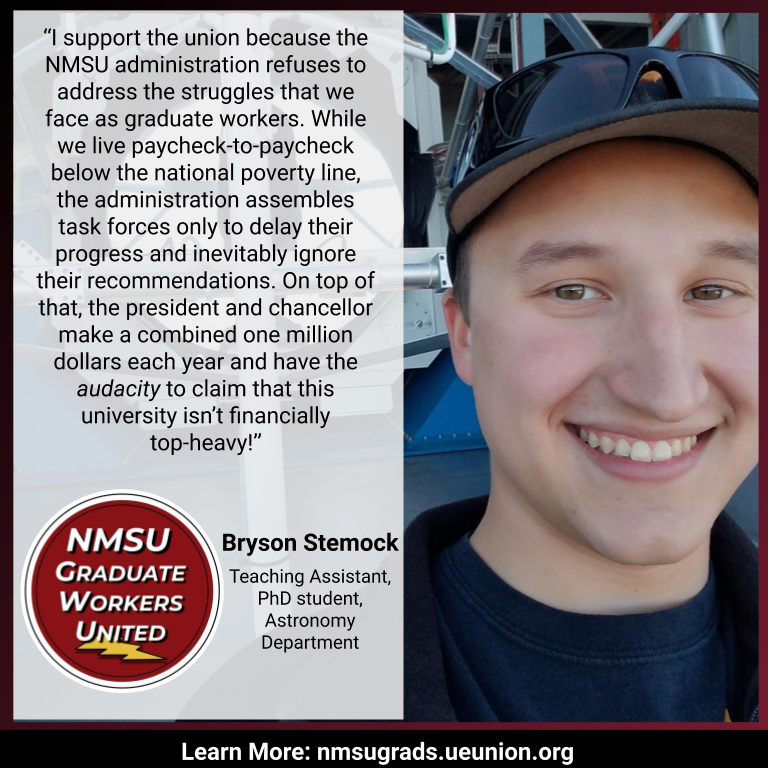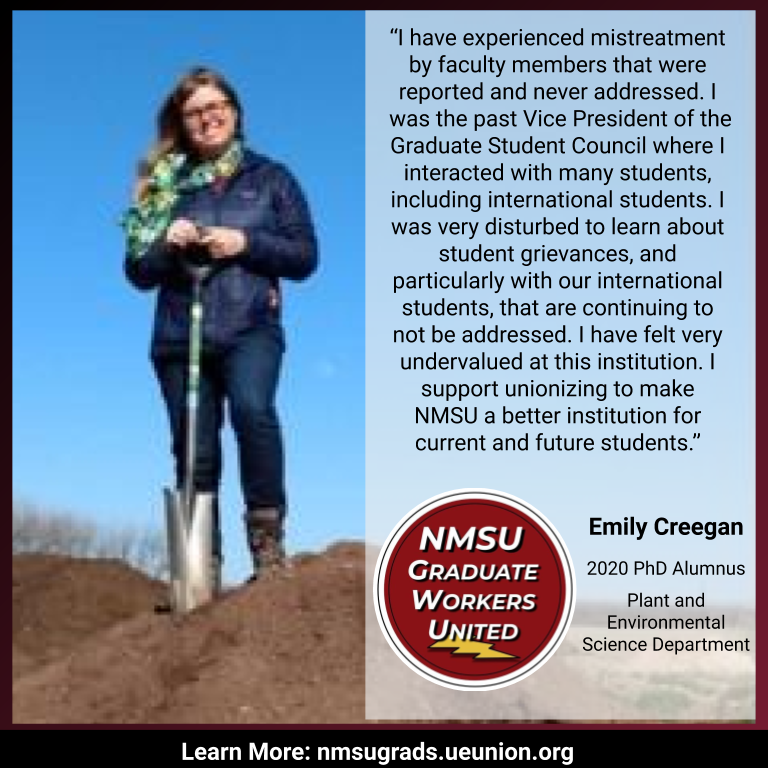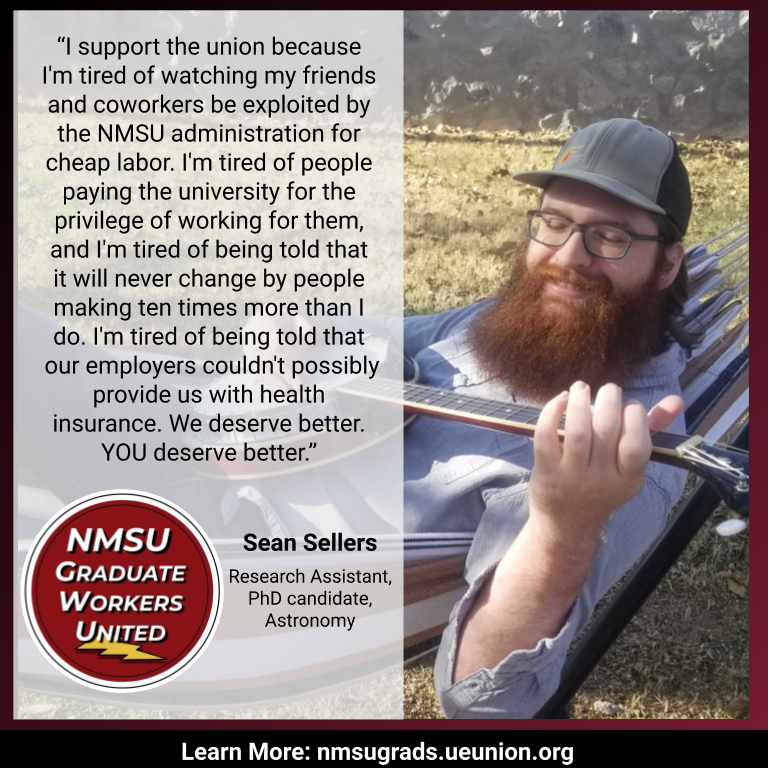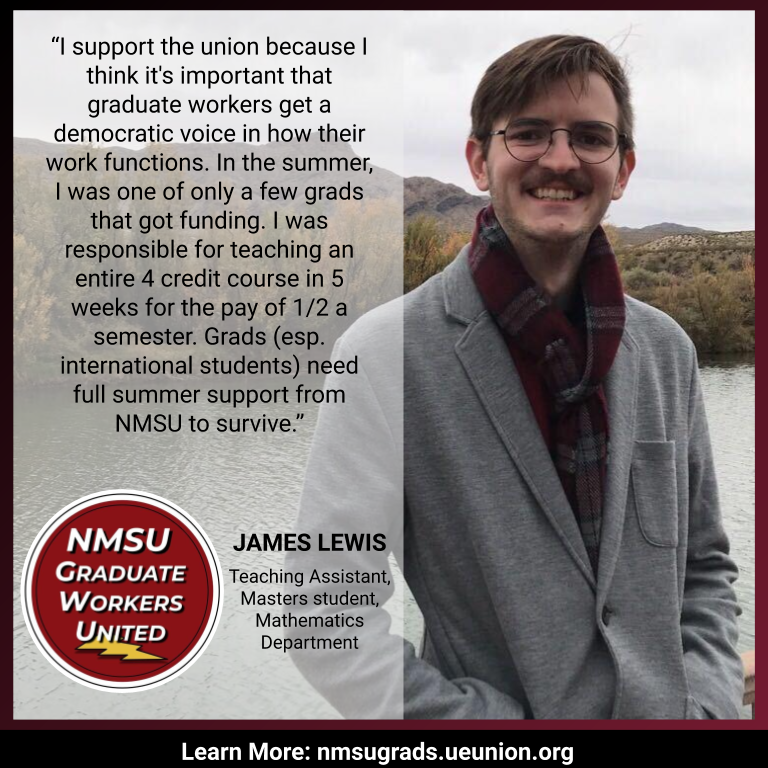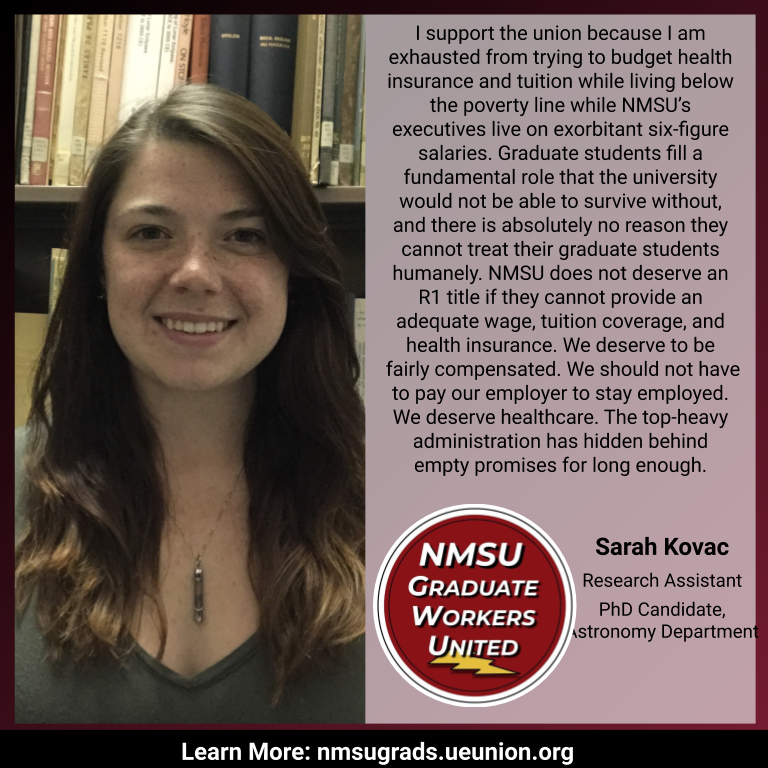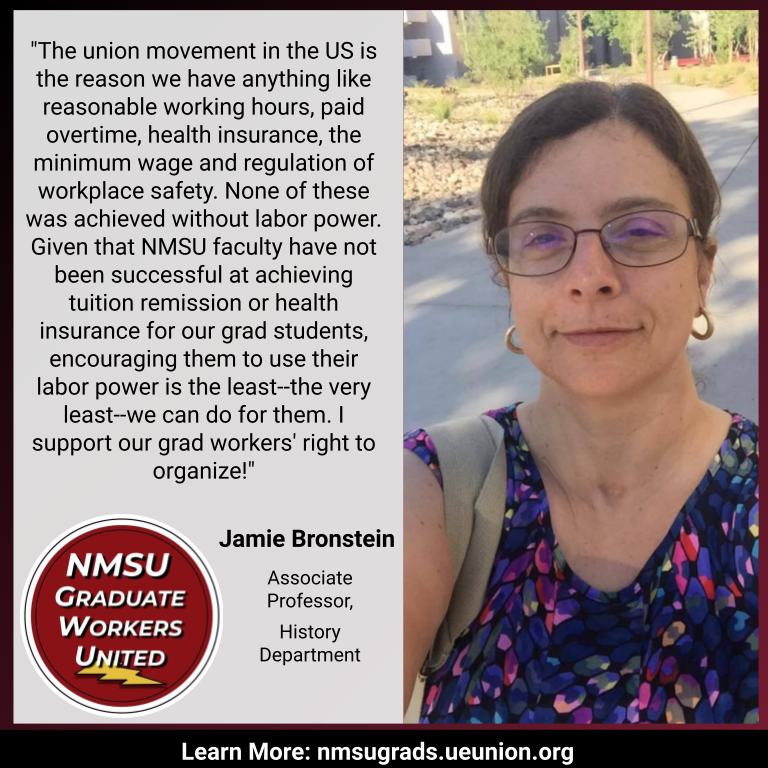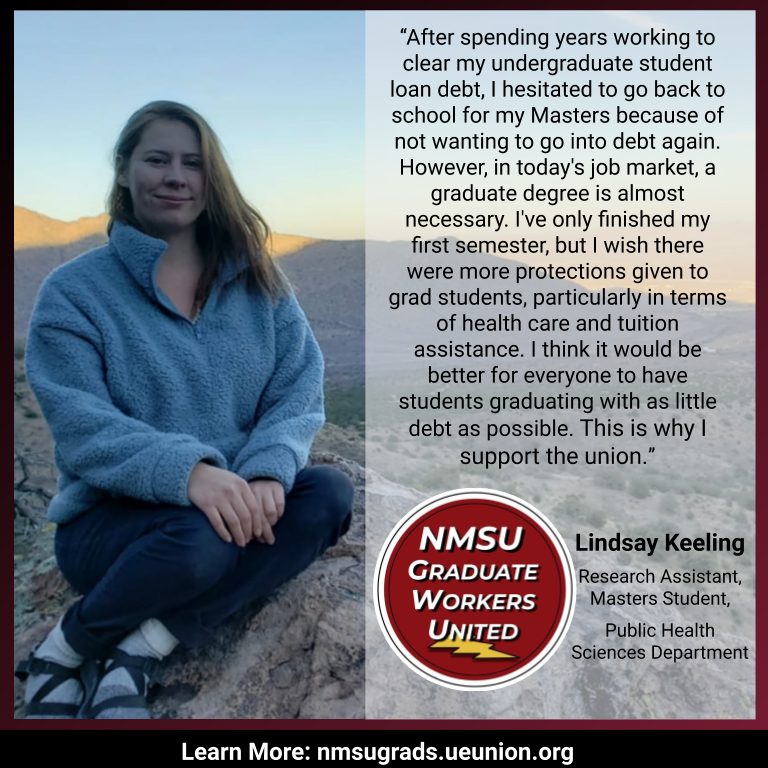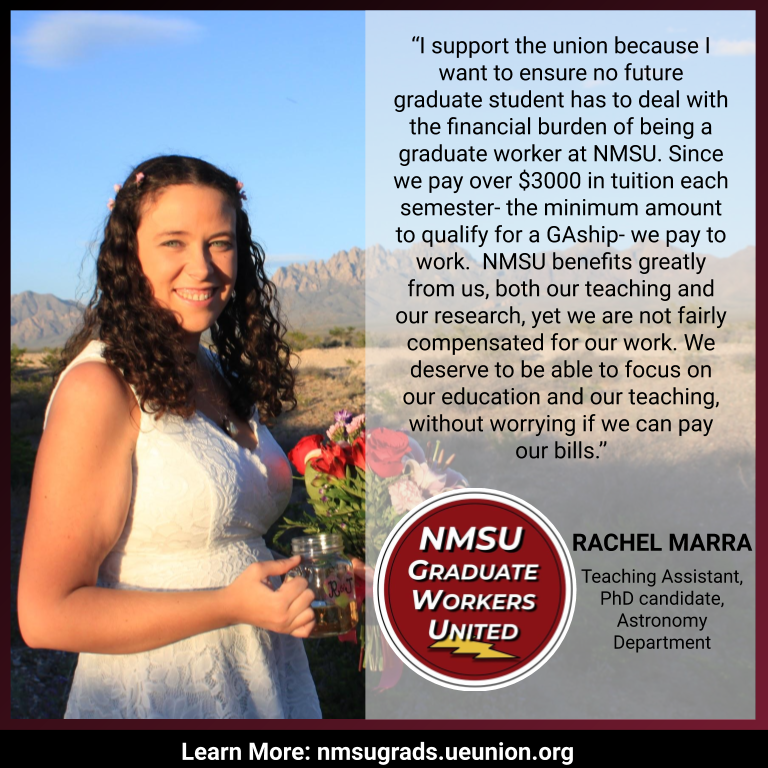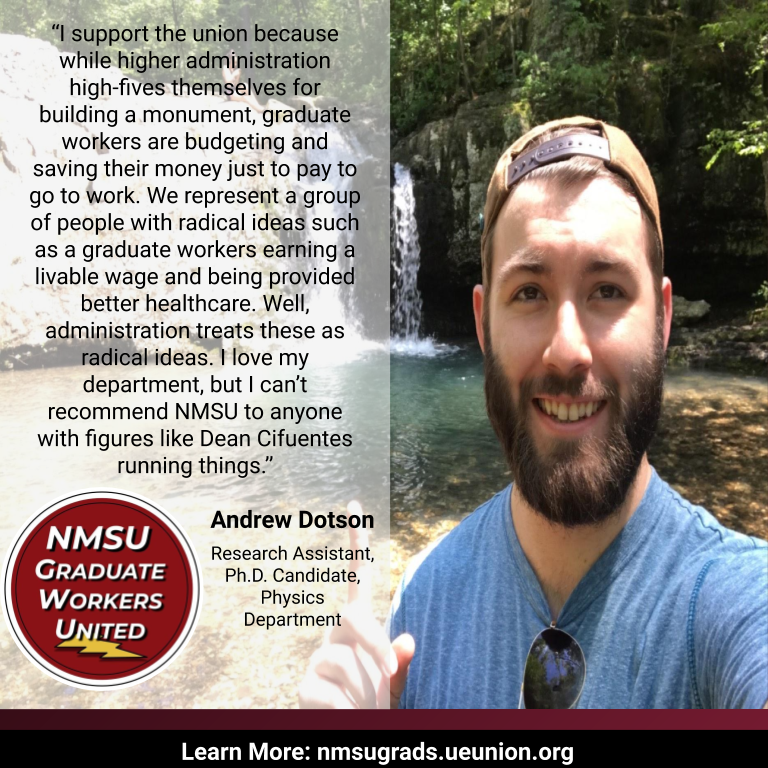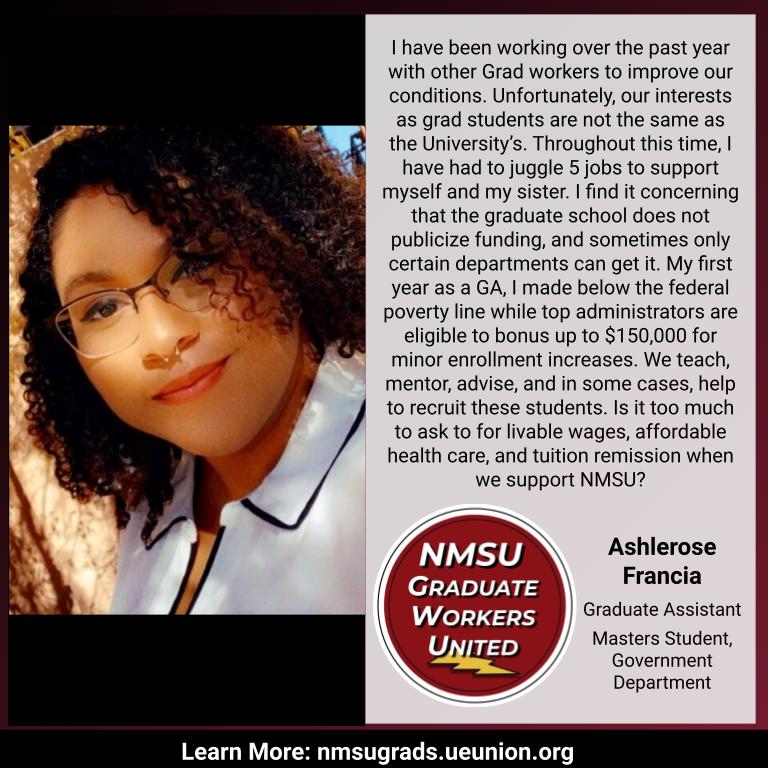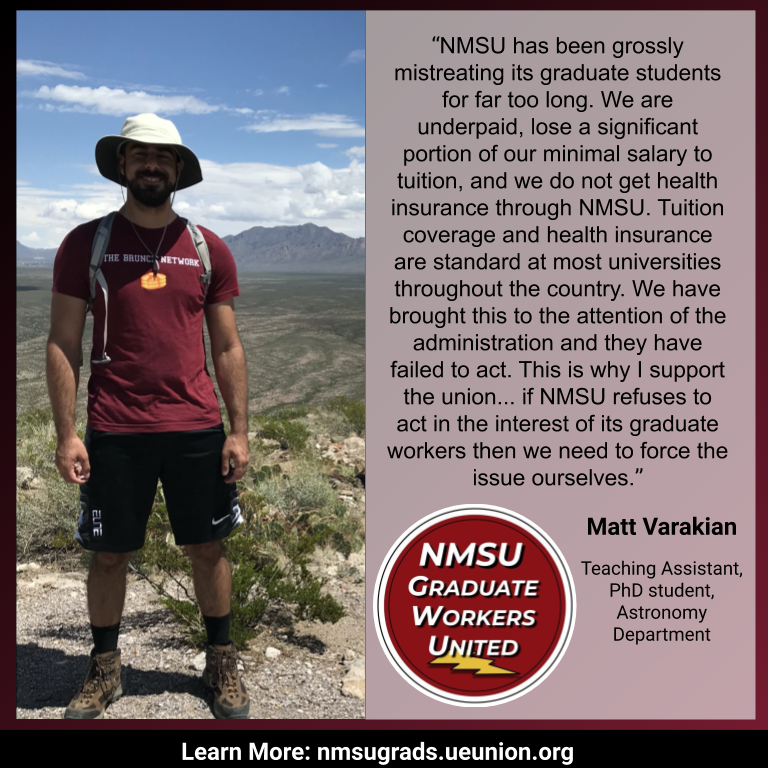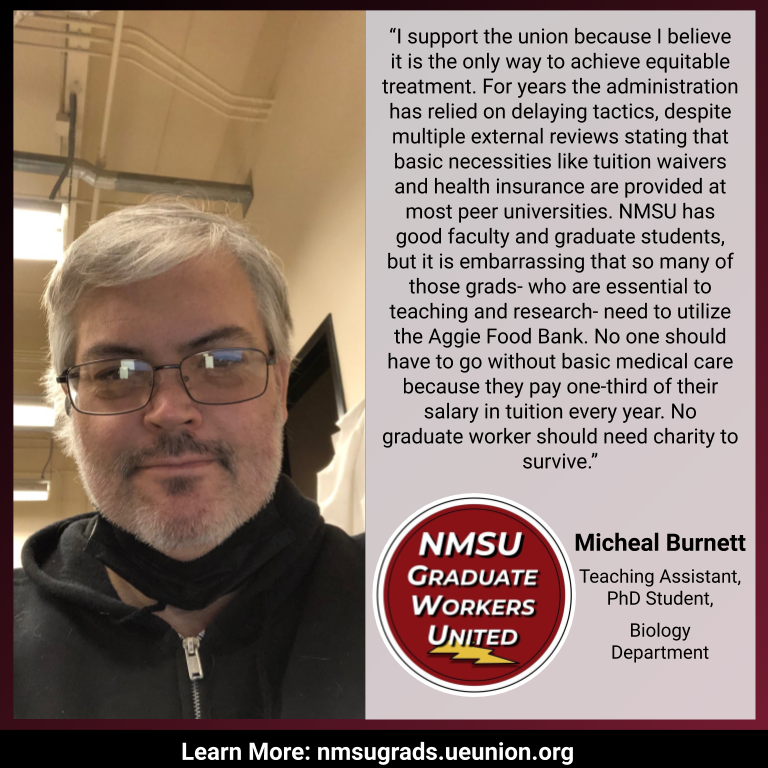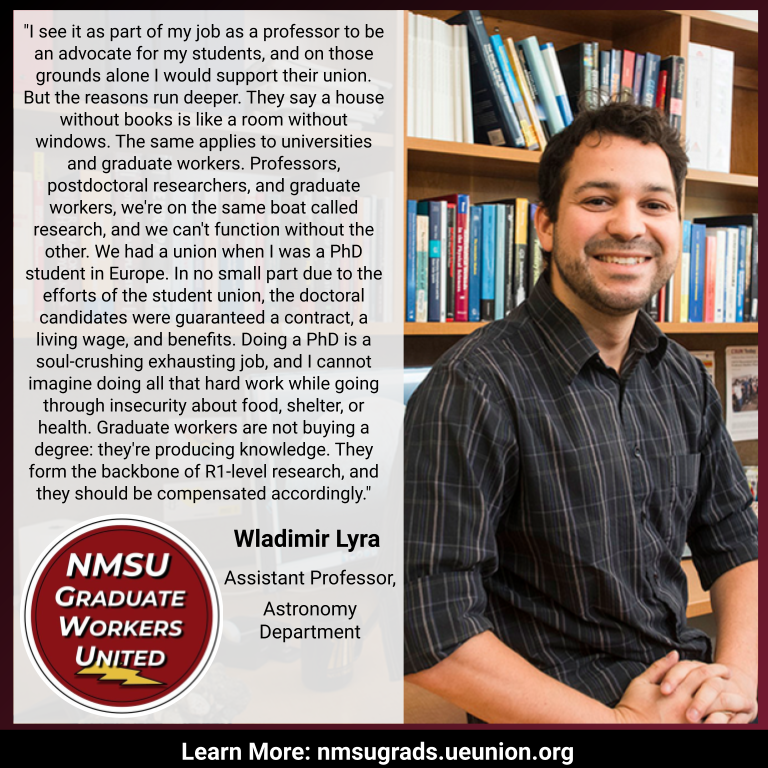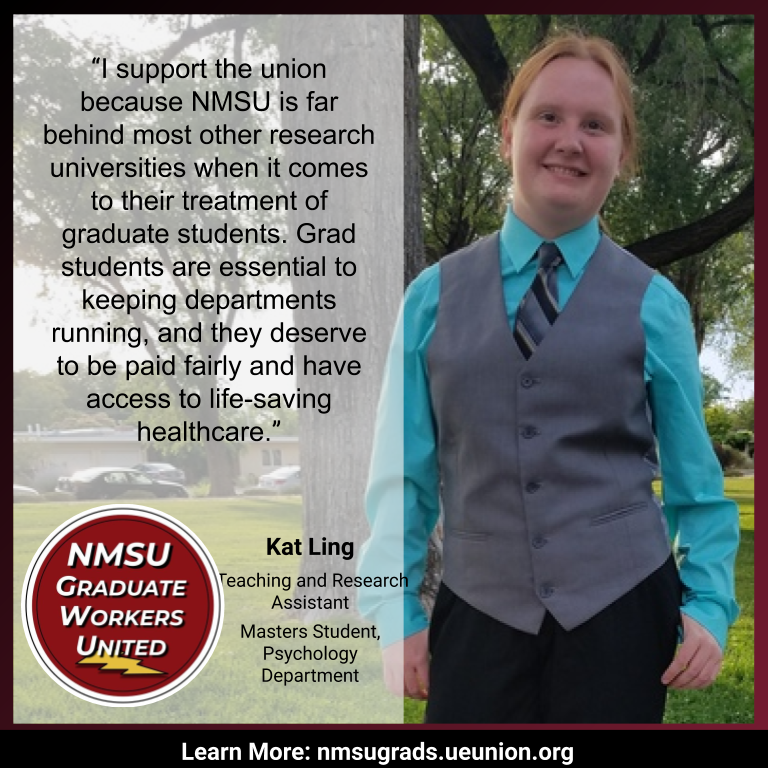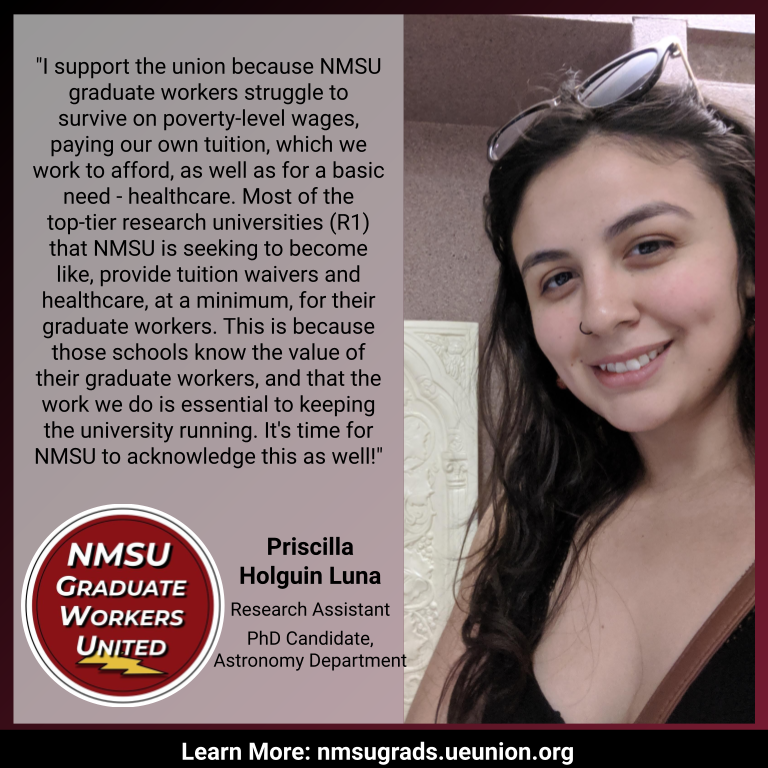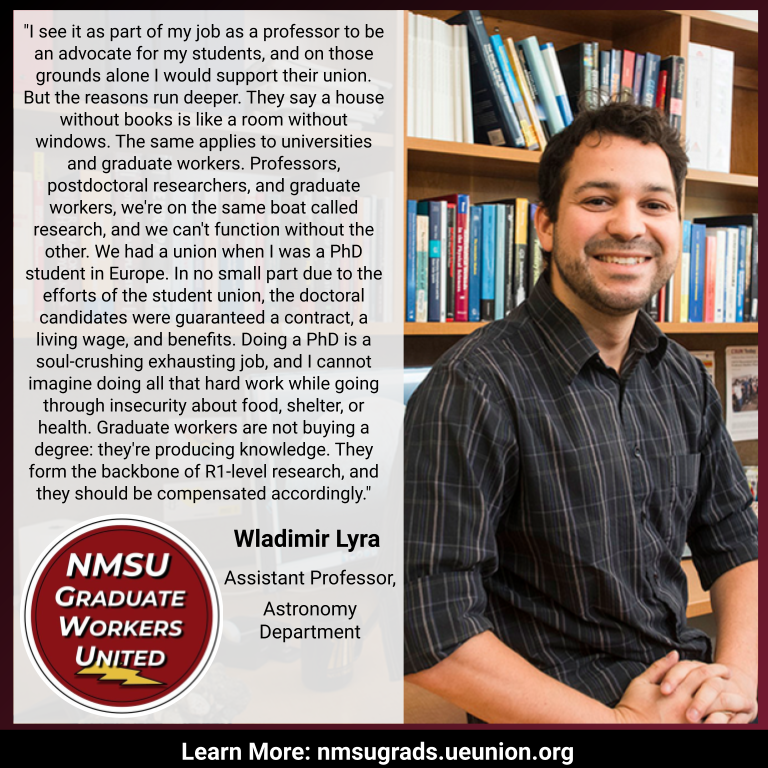 Over 800 graduate workers, including TAs, GAs, and RAs, perform work critical to the university's core mission as a center for education and research, and our labor is the backbone of the University.
Yet, unlike many peer institutions, NMSU does not provide health insurance, tuition remission, or summer employment to most graduate workers.
Now is the time for graduate workers join together and demand the working conditions and basic employment rights we deserve!
NMSU wants us to believe we aren't employees – WE KNOW WE ARE. Let them know!