Show NMSU we need tuition coverage ASAP. Sign the petition here today! This is different than signing the Union card, and also different than (many) past petitions. Please make SURE you've signed so we can present the strongest case possible to NMSU admin.
Latest News:
June 2022
We have sent NMSU admin a letter formally requesting a start to union negotiations. To win our demands as quickly as possible we need an overwhelming show of strength on the tuition petition, a big rally on June 9th, and an elected bargaining committee ready to fight for our proposals.
Also, NMSU grad students! Submit your story here! Highlighting some of the serious issues graduate workers are facing (health insurance, unfair treatment, discrimination etc) is very powerful and gives us ongoing material to present to the administration.
May 2022
After 4 years of effort, our union has been certified! The next step is to bargain a union contract and win better pay, health insurance, tuition coverage, and work protections.
We're calling on the NMSU administration to bargain with us immediately for tuition coverage for Fall of 2022. Because time is of the essence, we're preparing a petition to be delivered when the admin inevitably refuses or attempts to delay the process until it's a moot point. We know tuition is a crisis that is forcing many grads to consider leaving NMSU. Anyone can sign this!
PLEASE SIGN the latest petition encouraging the admin to work with us to immediate address the tuition crisis!
---
Did you know that 80% of NMSU's peer institutions offer tuition coverage for graduate employees but NMSU grads are forced to pay to work?
---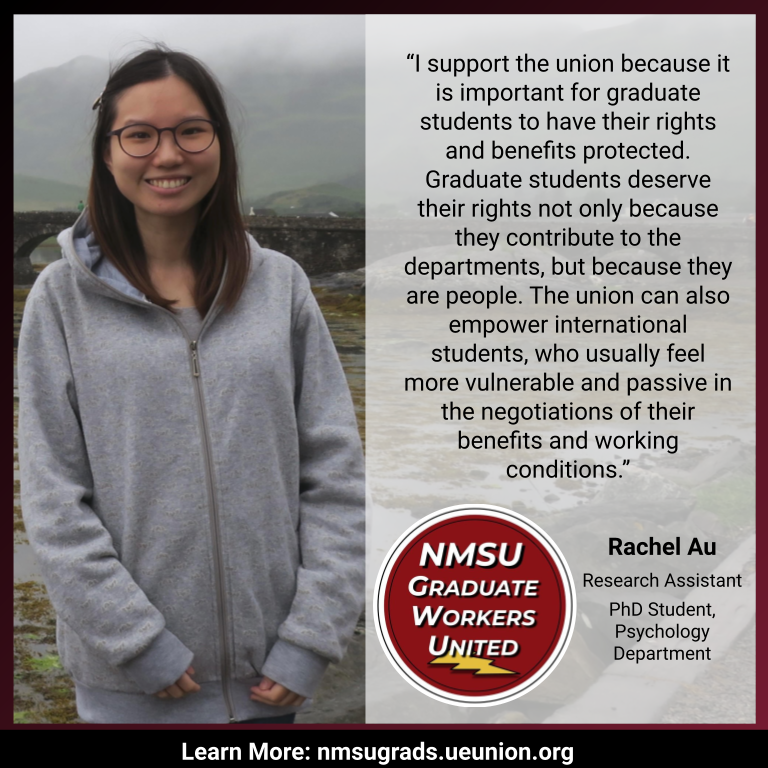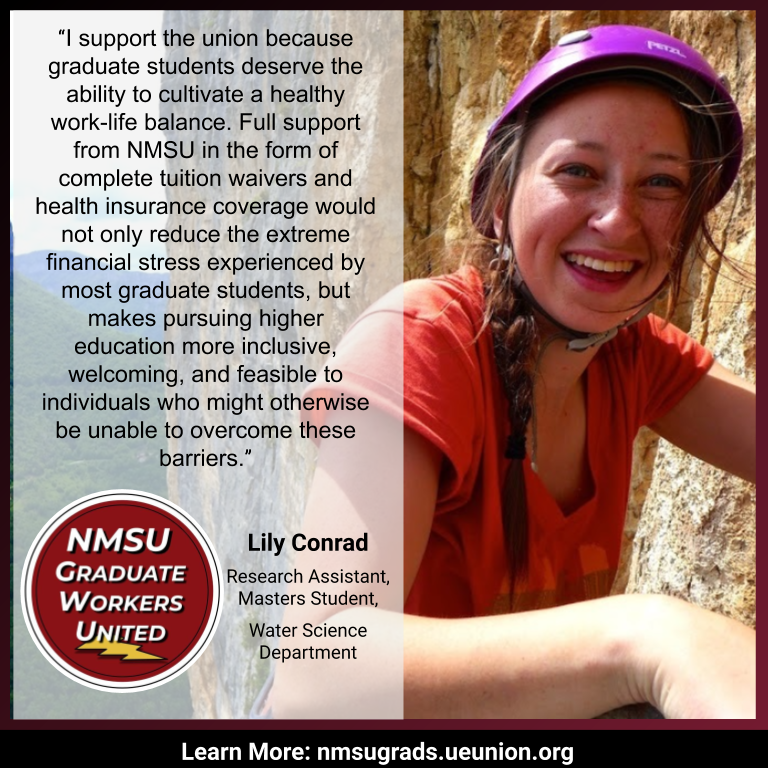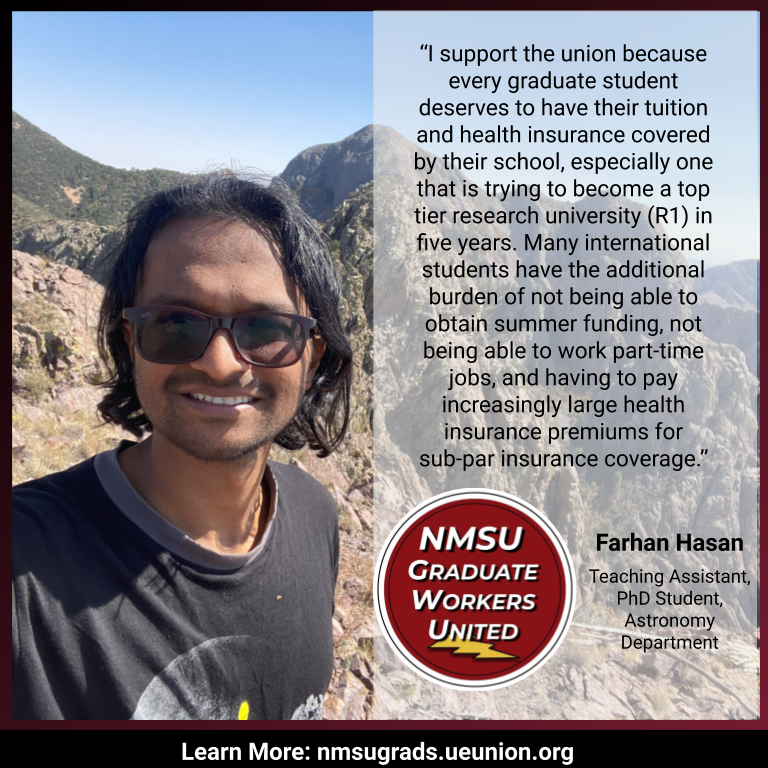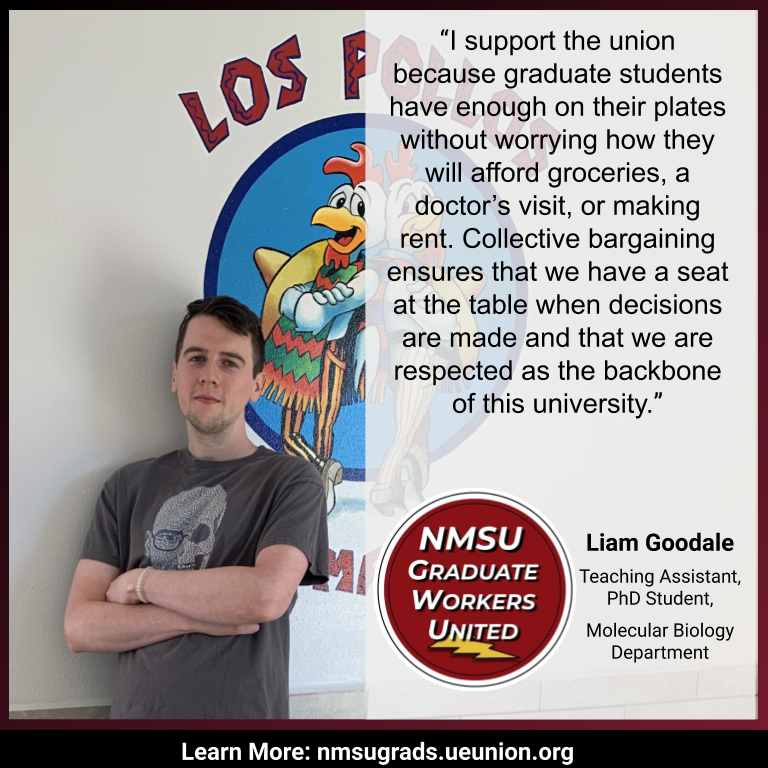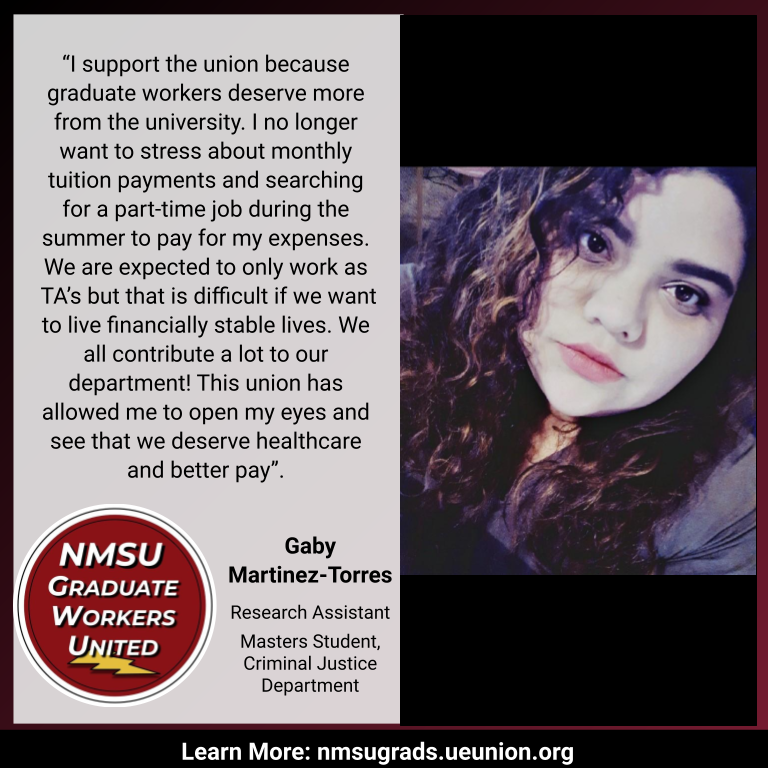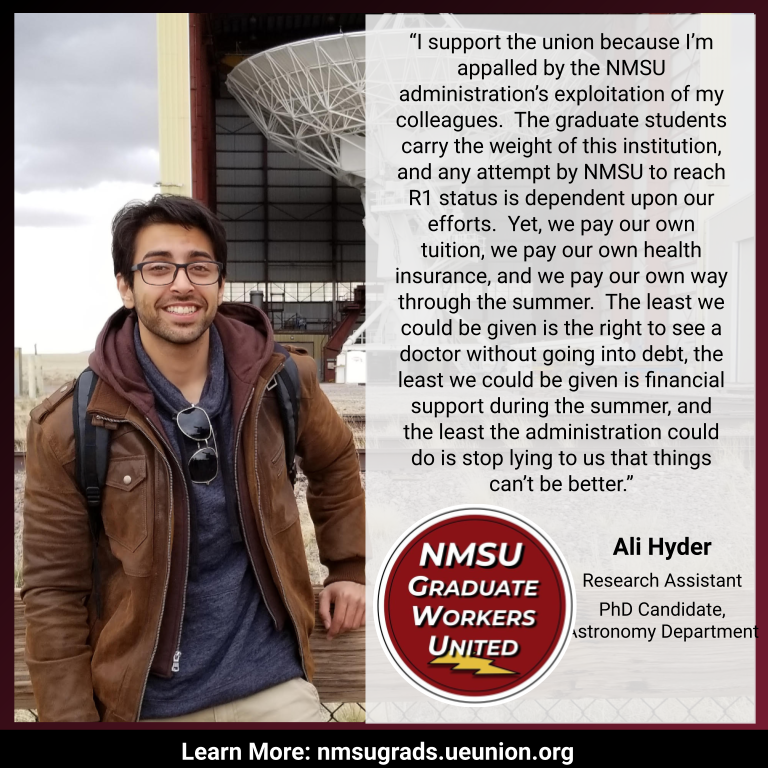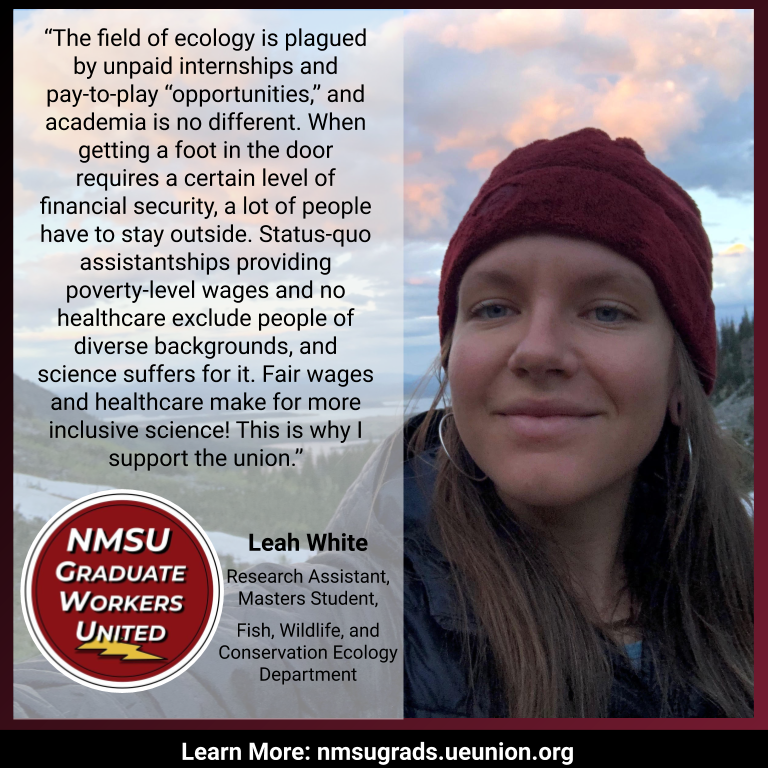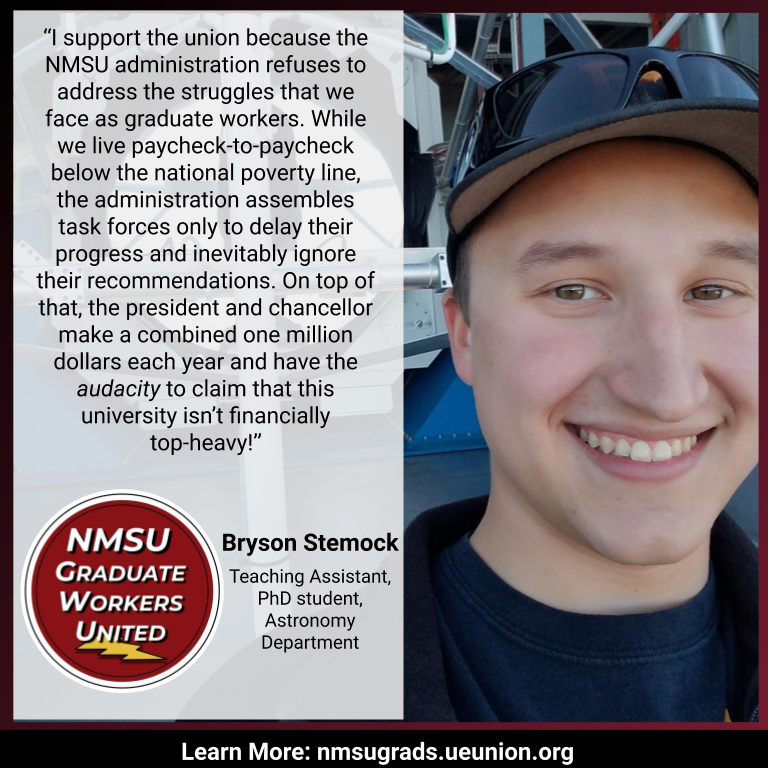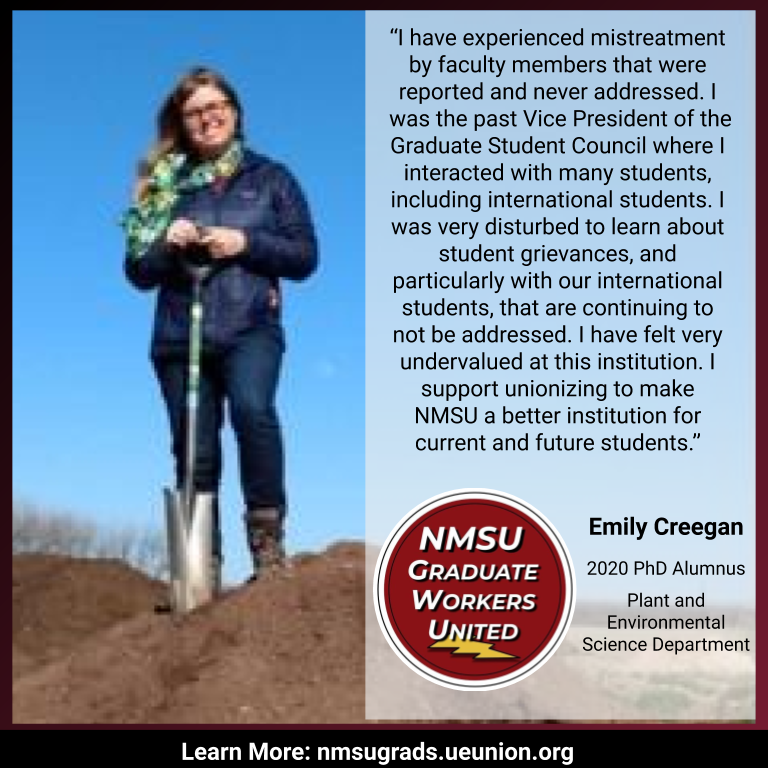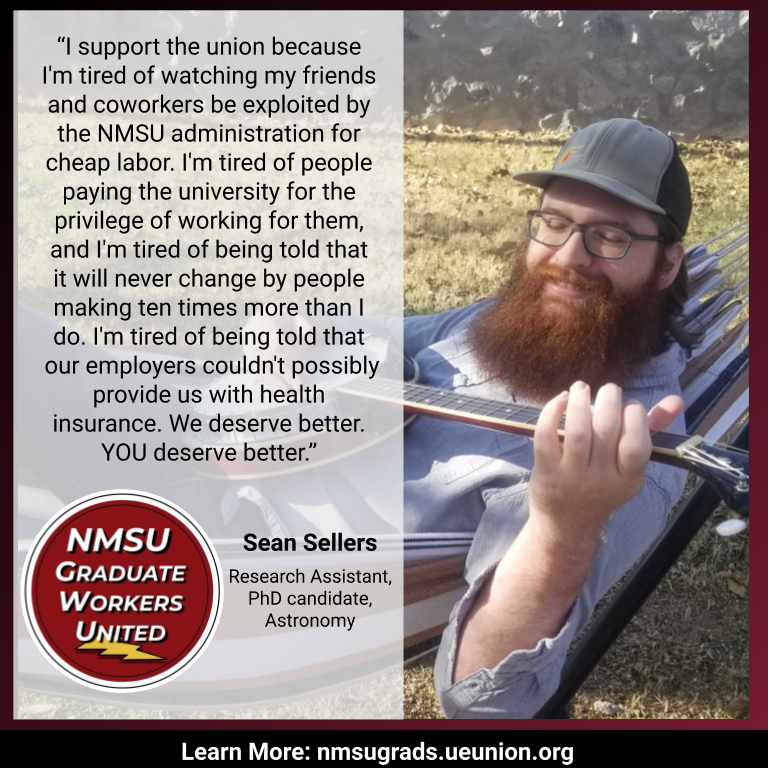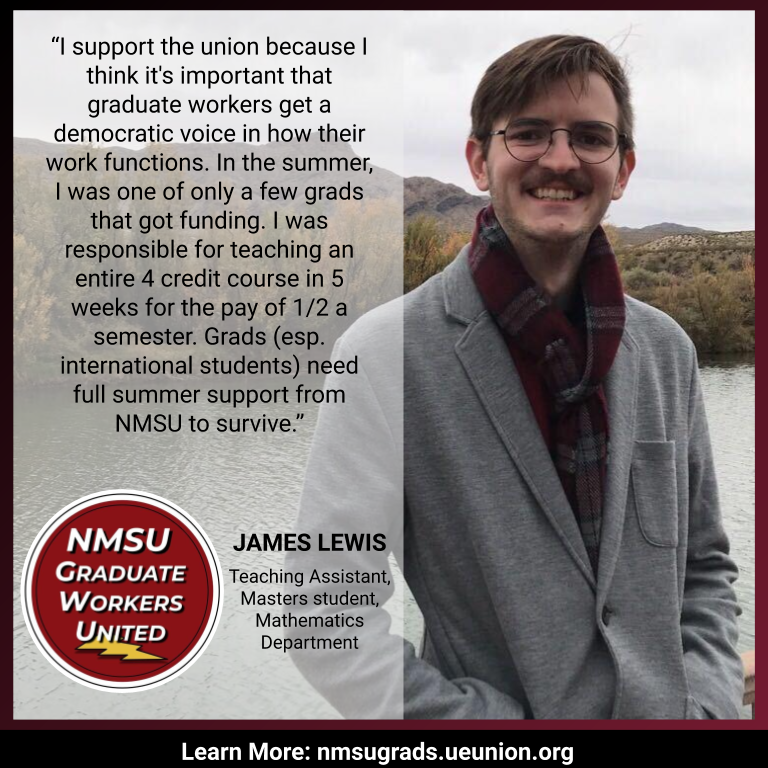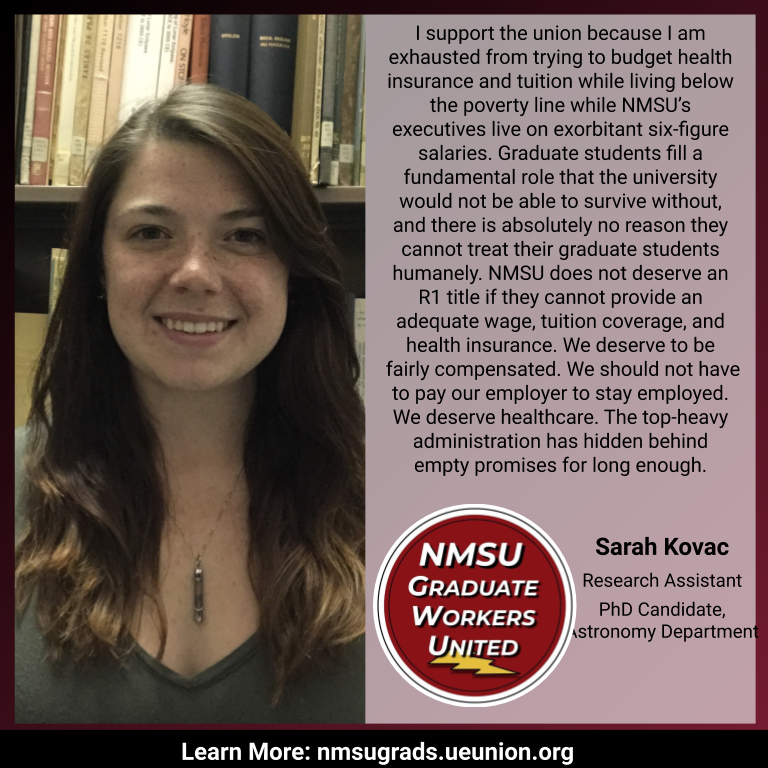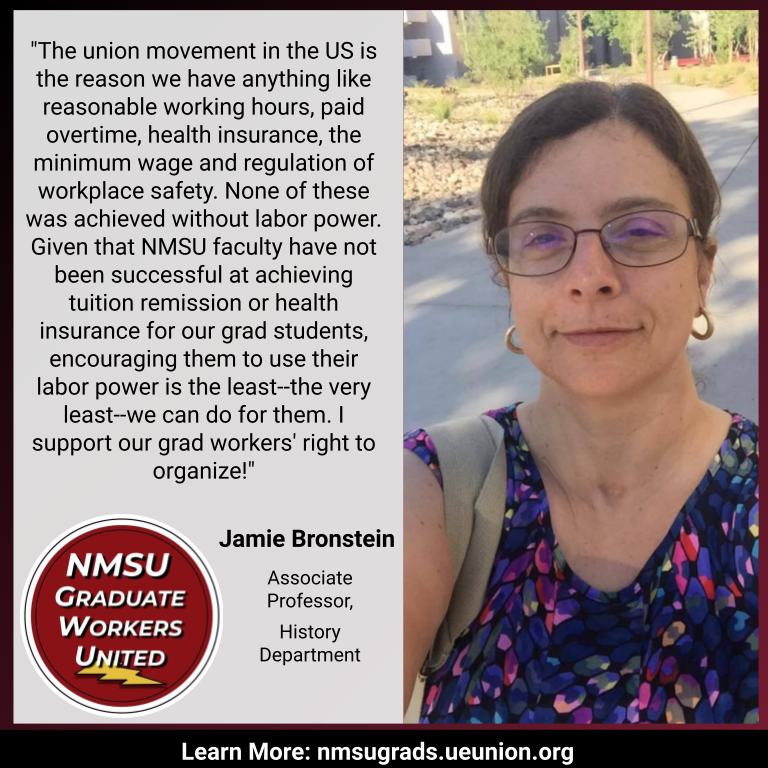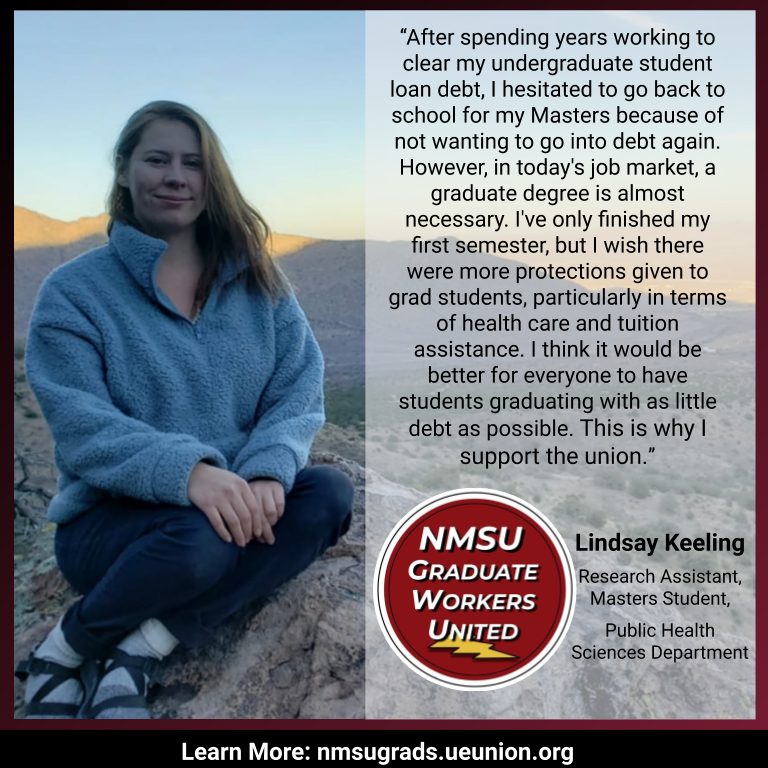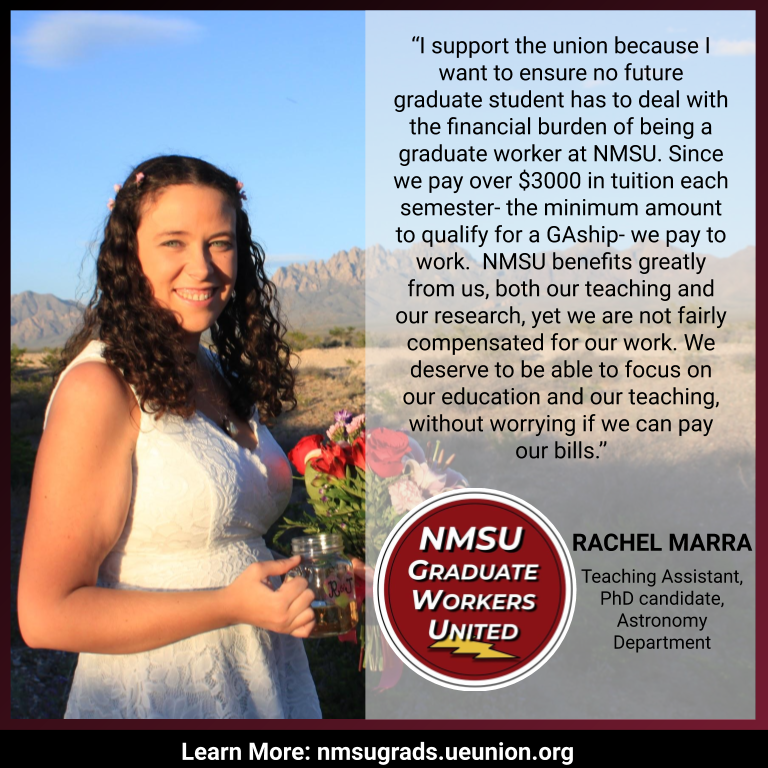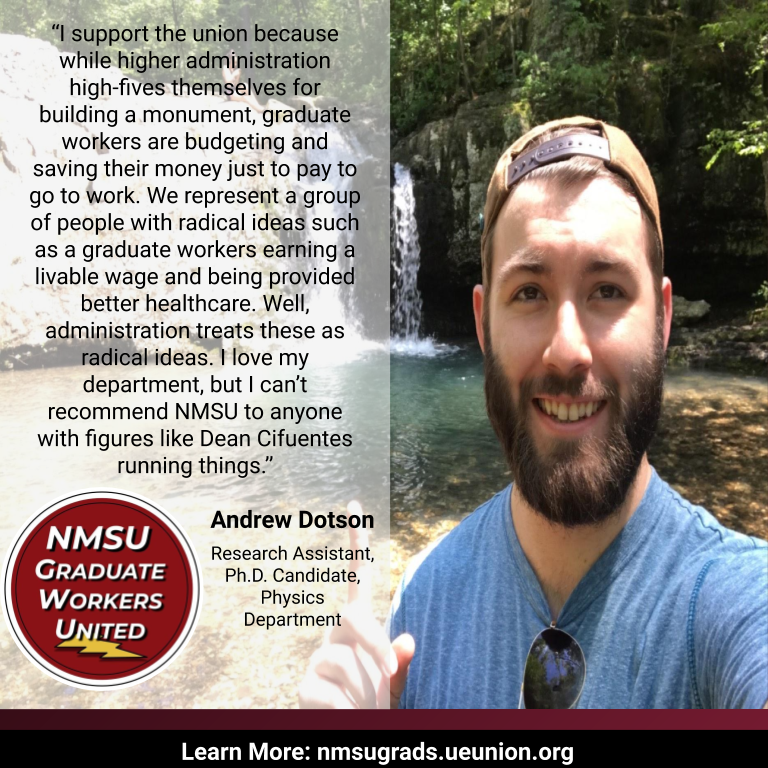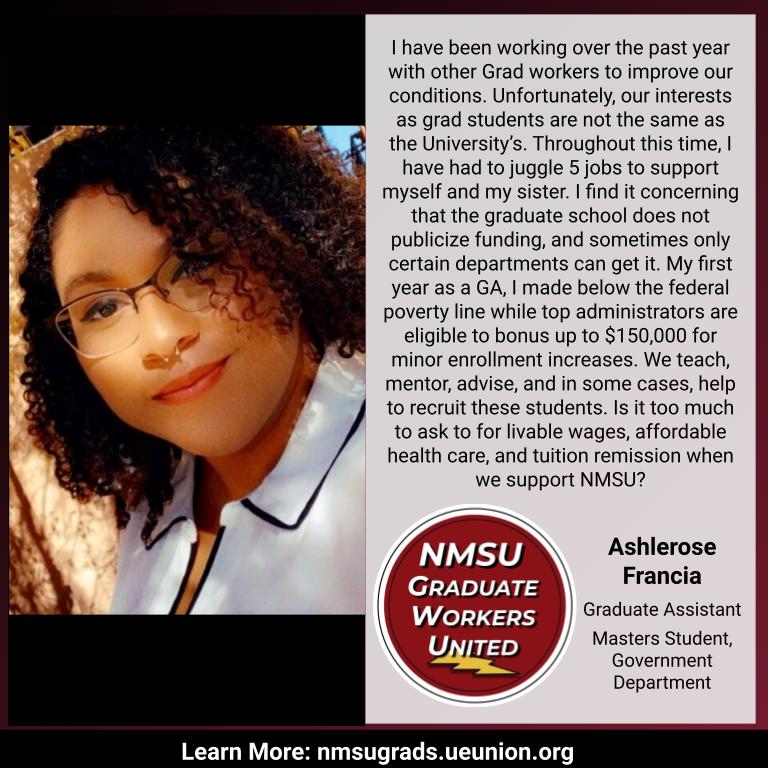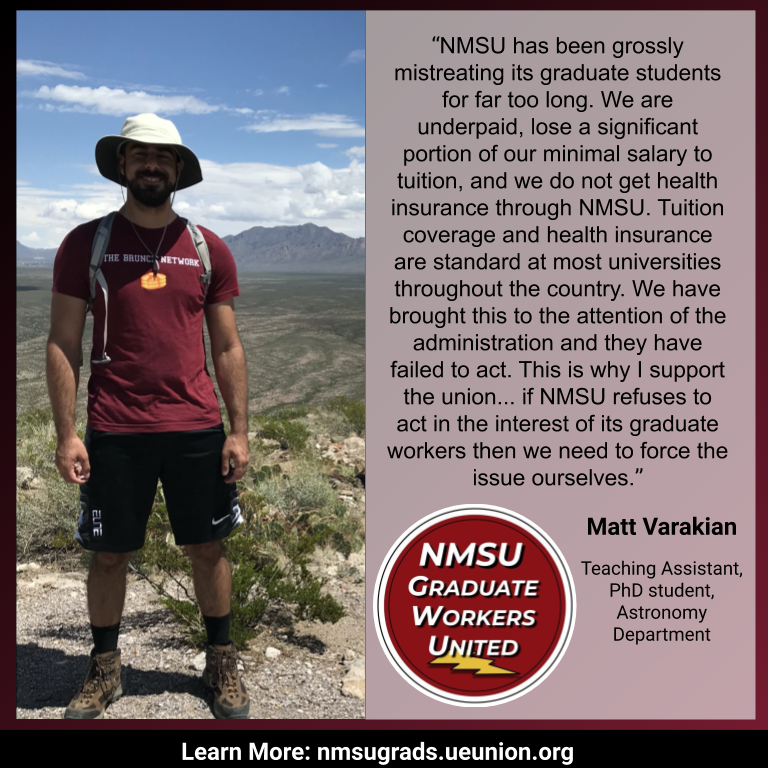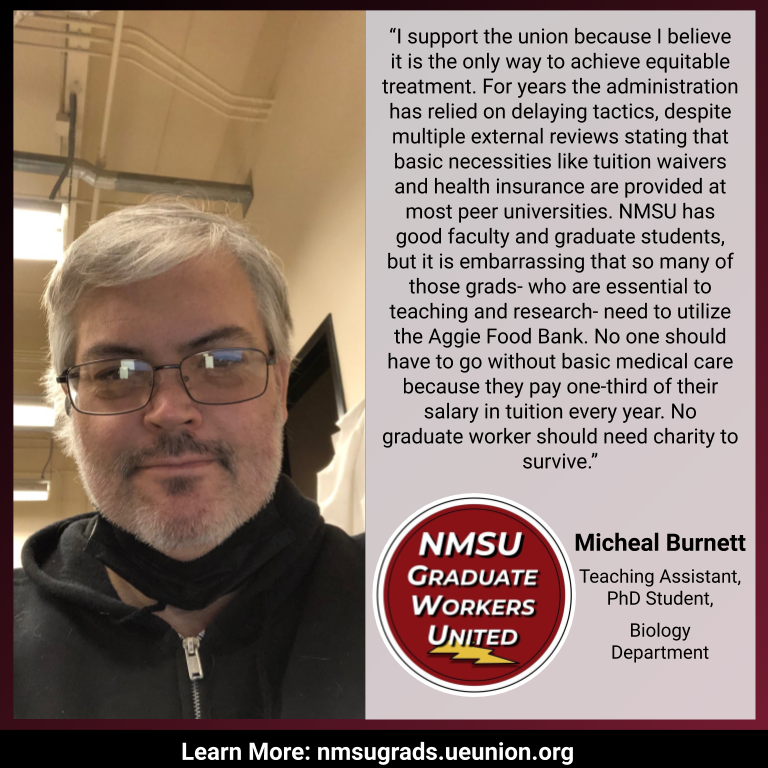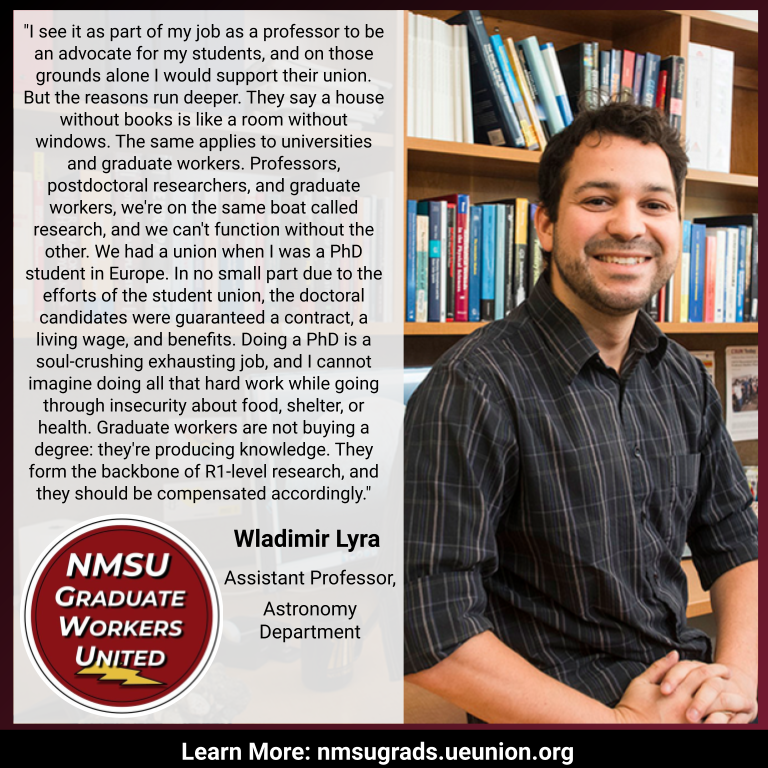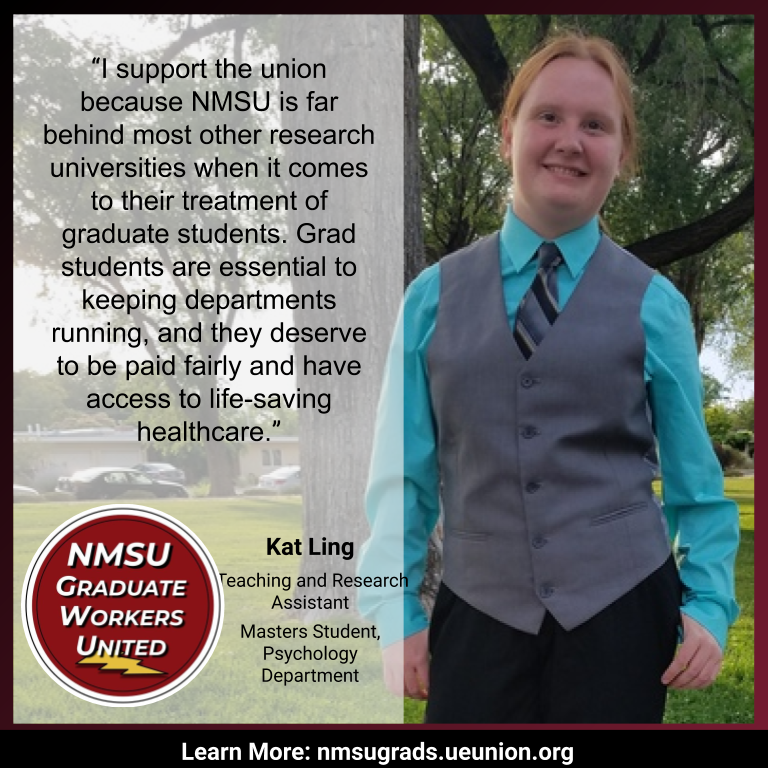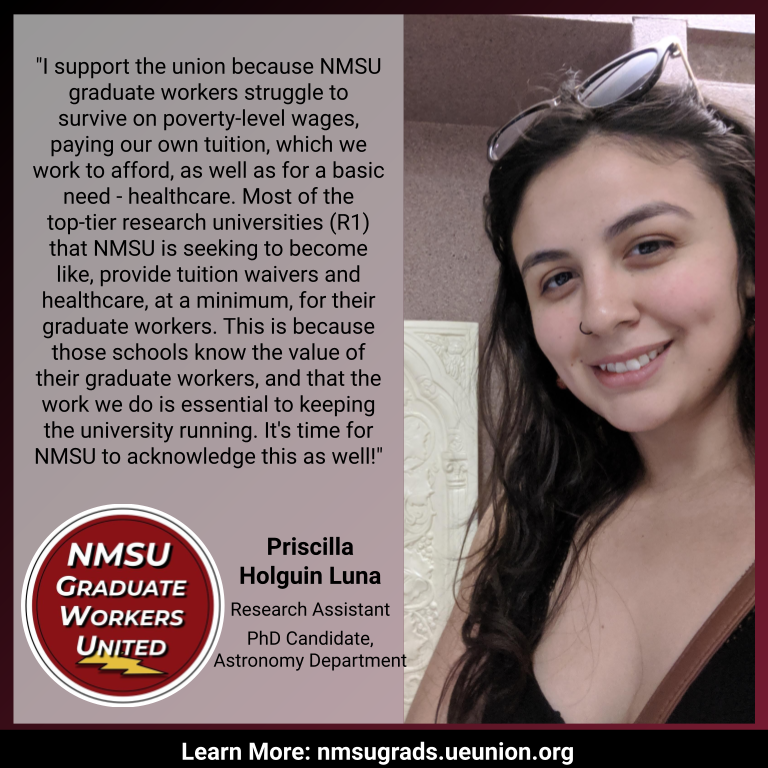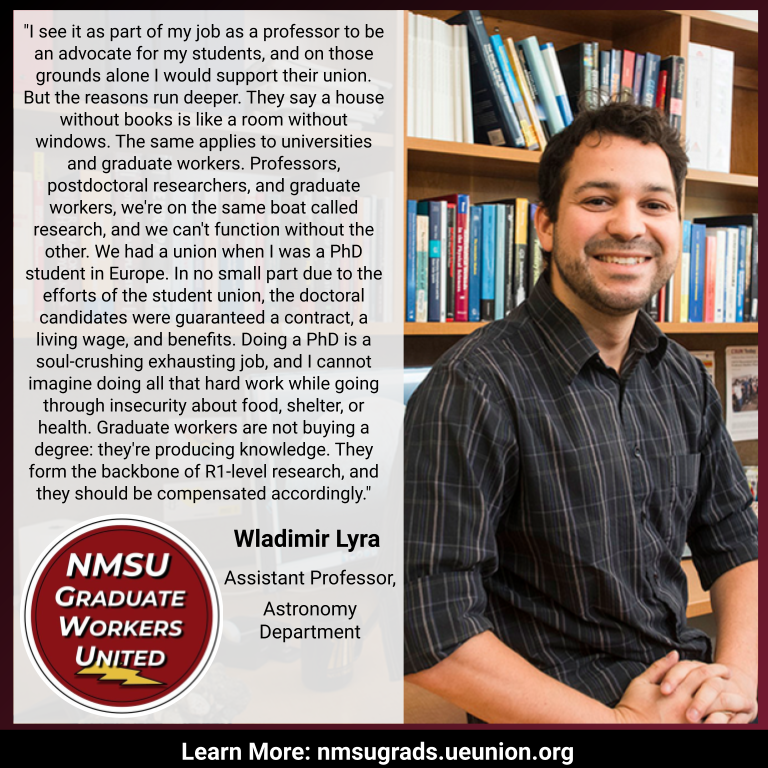 Over 800 graduate workers, including TAs, GAs, and RAs, perform work critical to the university's core mission as a center for education and research, and our labor is the backbone of the University.
Yet, unlike many peer institutions, NMSU does not provide health insurance, tuition remission, or summer employment to most graduate workers.
Now is the time for graduate workers join together and demand the working conditions and basic employment rights we deserve!
NMSU wants us to believe we aren't employees – WE KNOW WE ARE. Let them know!