Tuition negotiations begin again on May 19th, 2023! On March 30th, 2023 we submitted our request to formally re-open tuition negotiations to expand tuition coverage for graduate workers. We spent the winter lobbying our legislators and now NMSU is scheduled to receive a $25 million increase in Instruction and General funds that could be applied to tuition and a new statewide fund for graduate scholarships.
Past Updates 
(see news archive)
December, 2022: We have ratified our first contract with the administration! This is a first step in the right direction. We are still fighting for tuition coverage and reasonable health insurance for all New Mexico State University graduate students and we FINALLY have got some momentum in bringing about fair negotiations with NMSU.
Read the summary of the contract here and view the full contract here.
Did you know that 80% of NMSU's peer institutions offer tuition coverage for graduate employees but NMSU grads are forced to pay to work?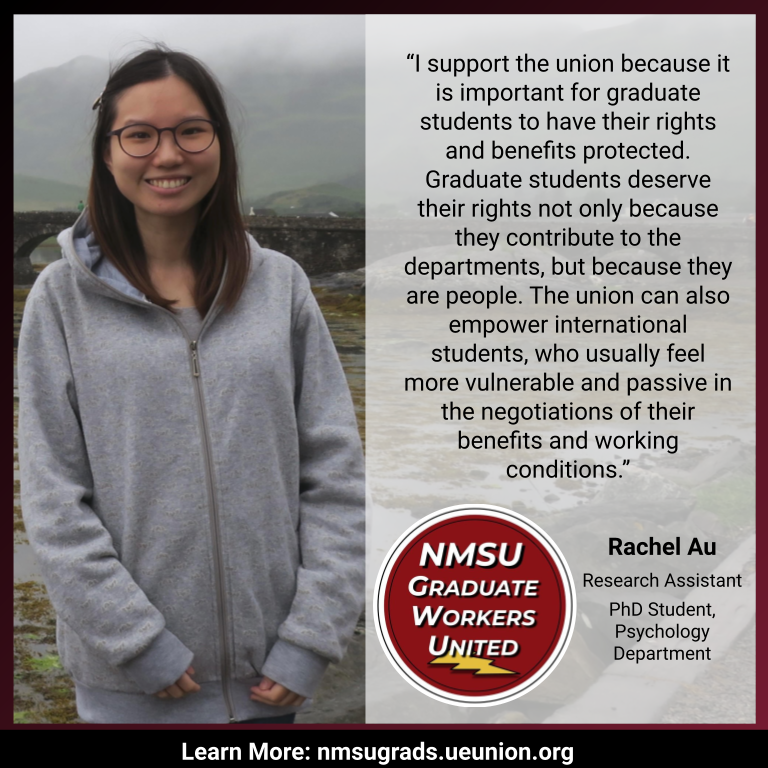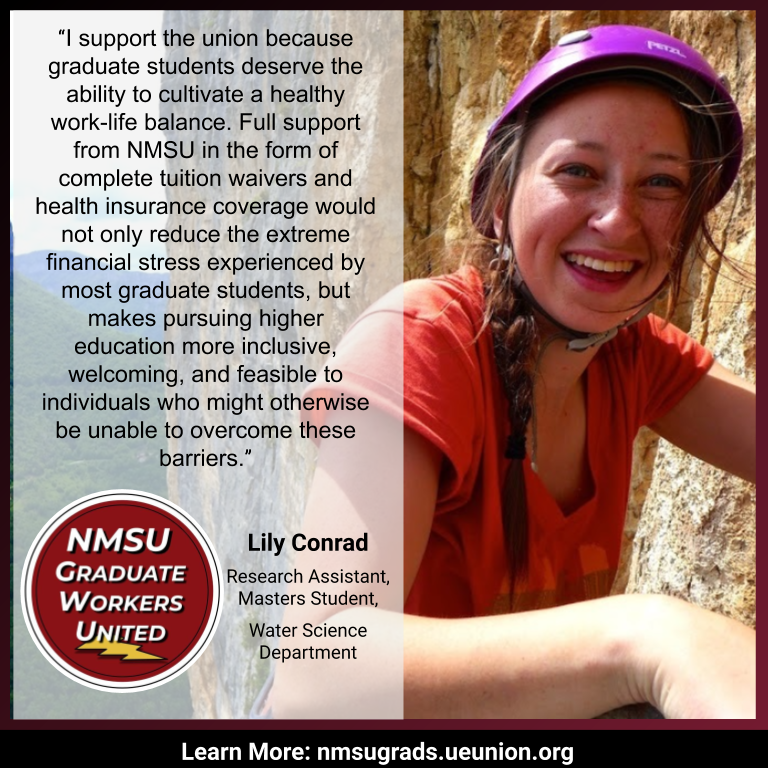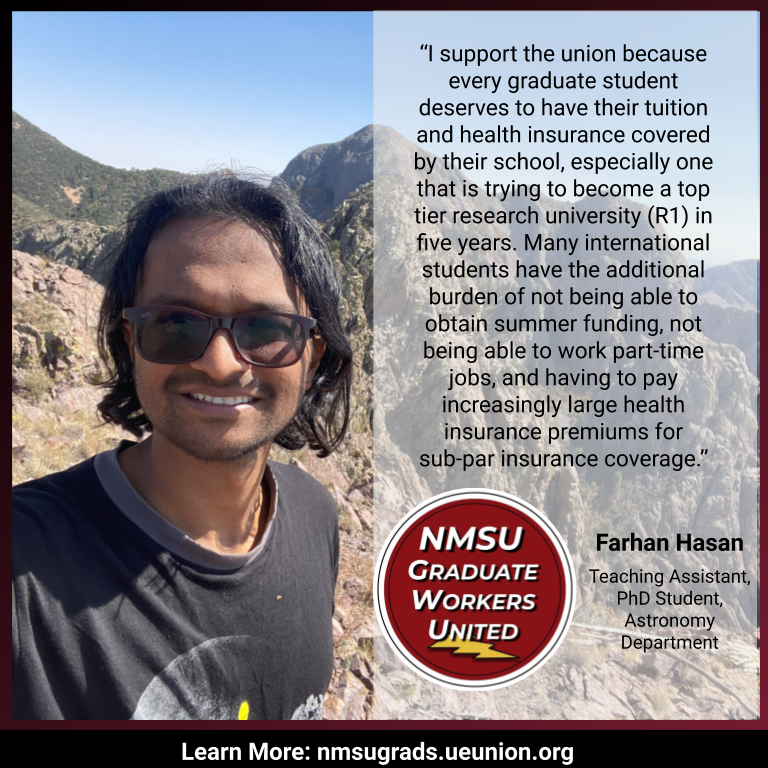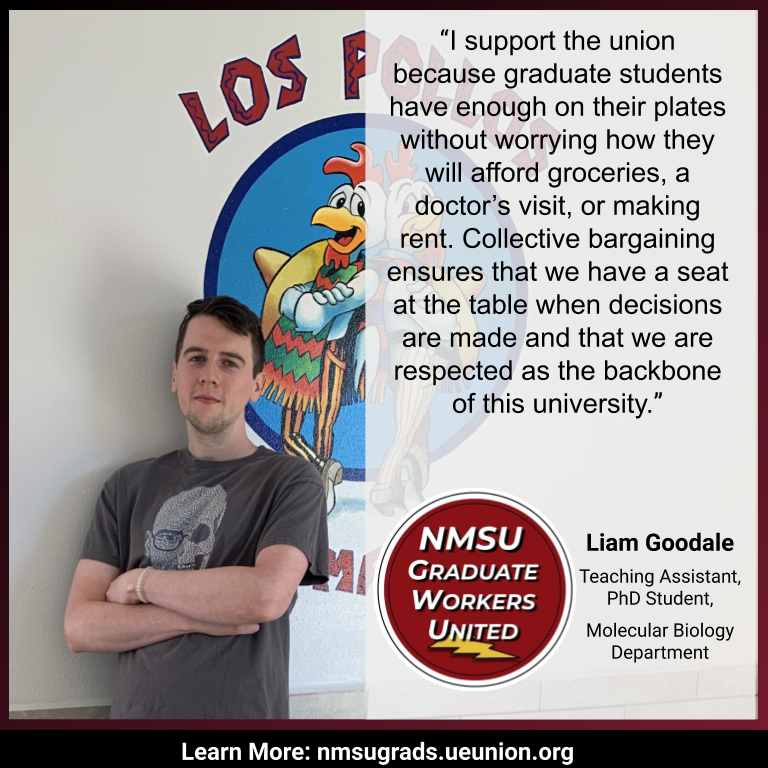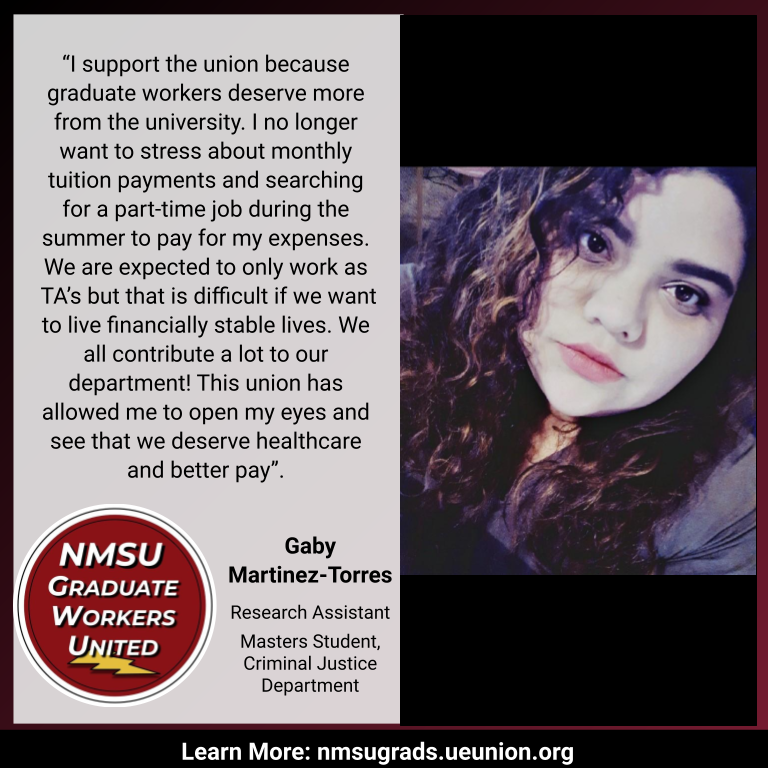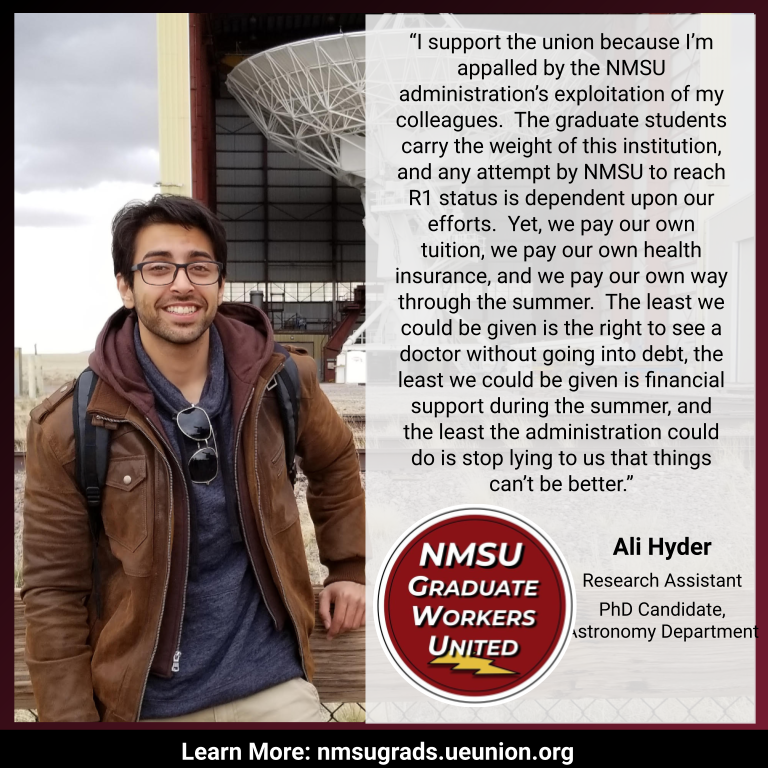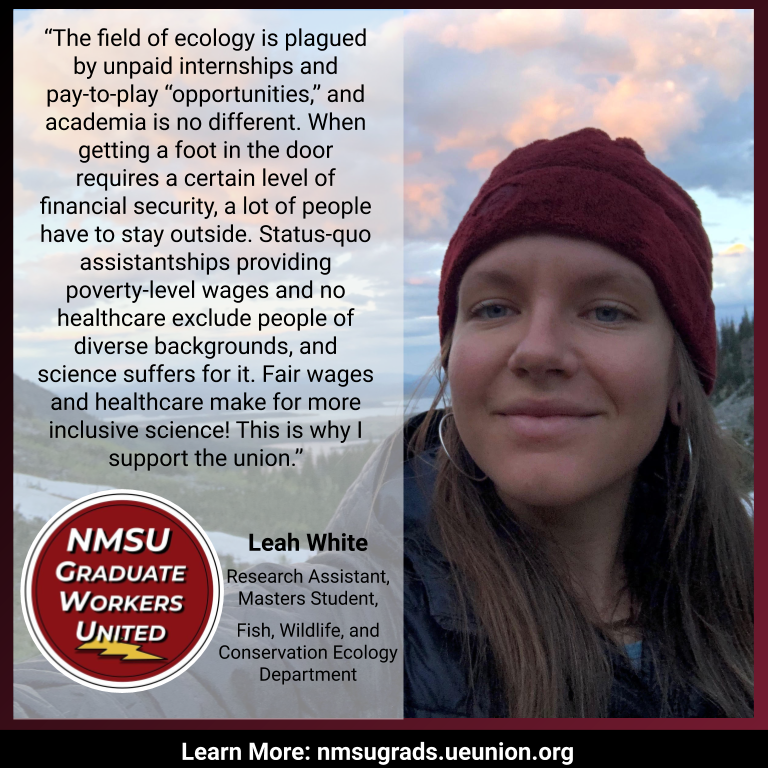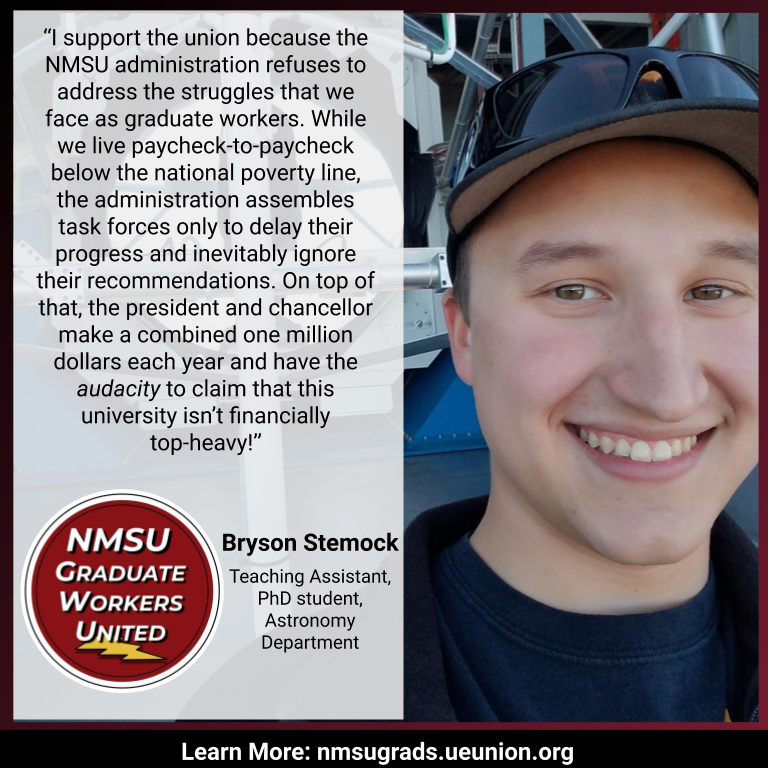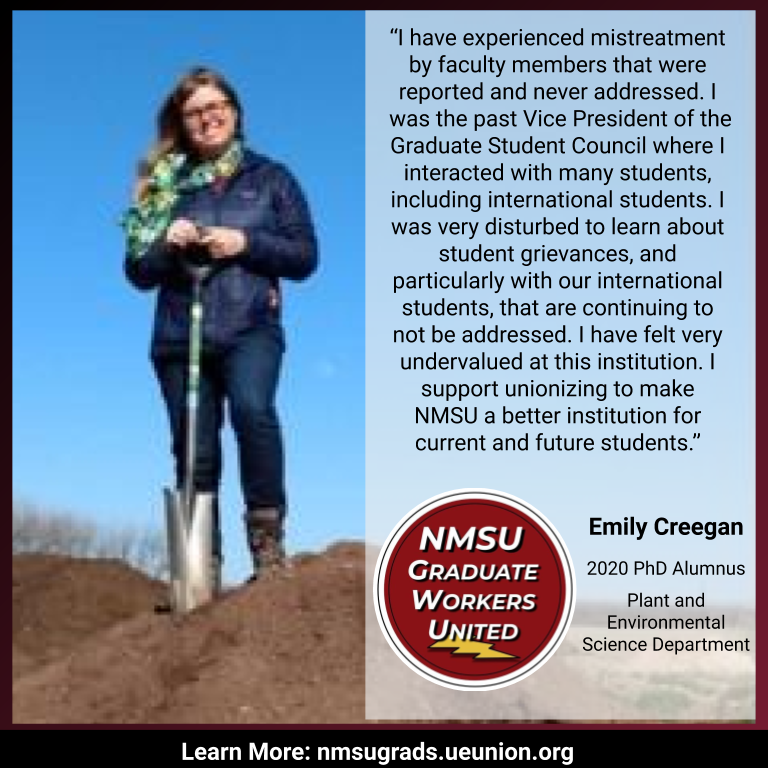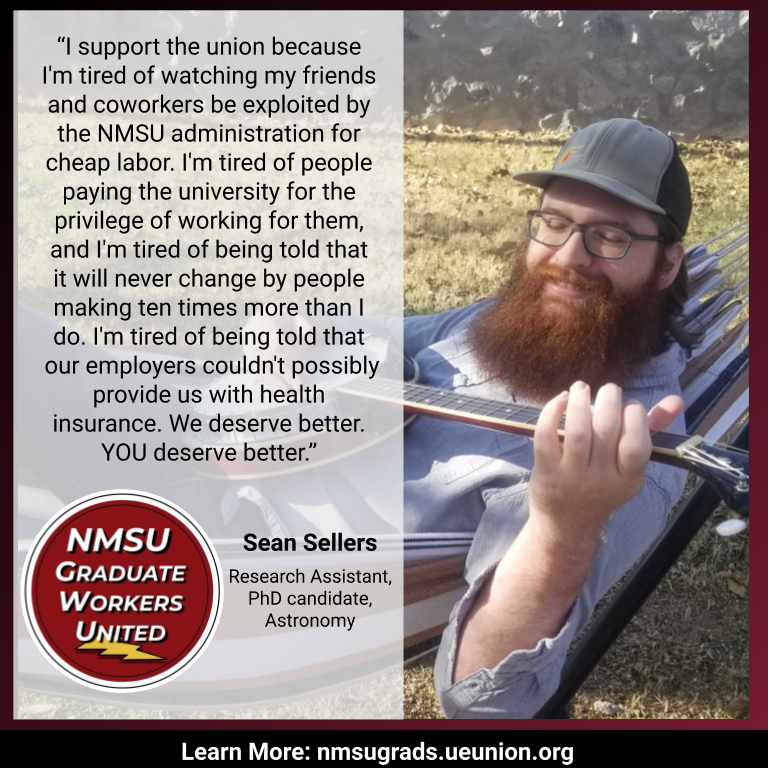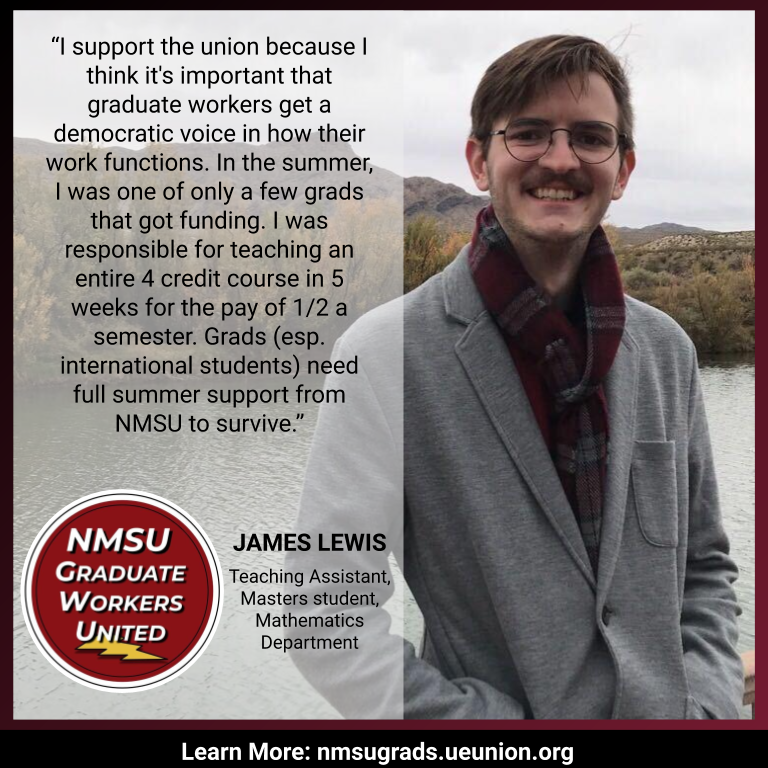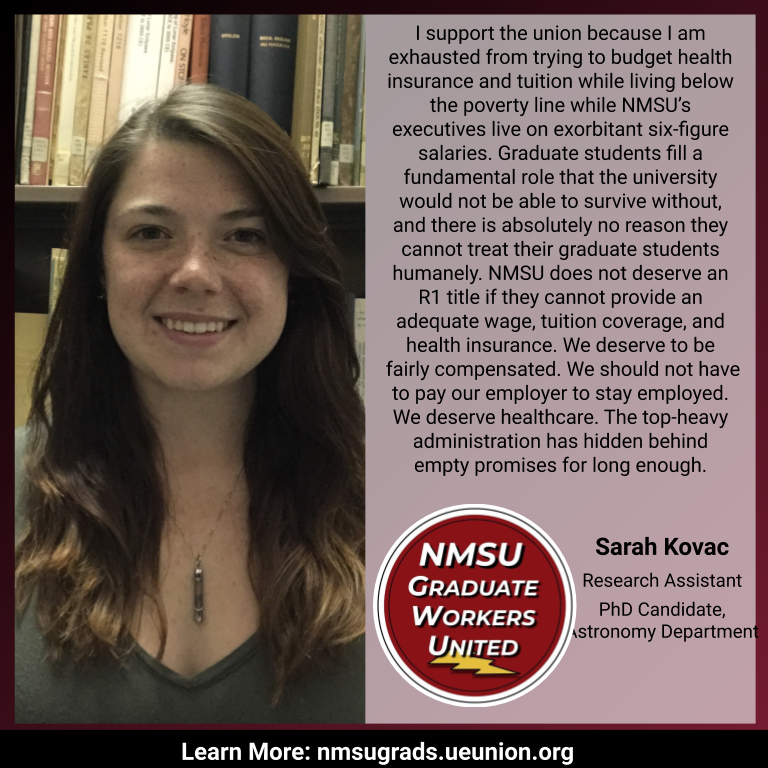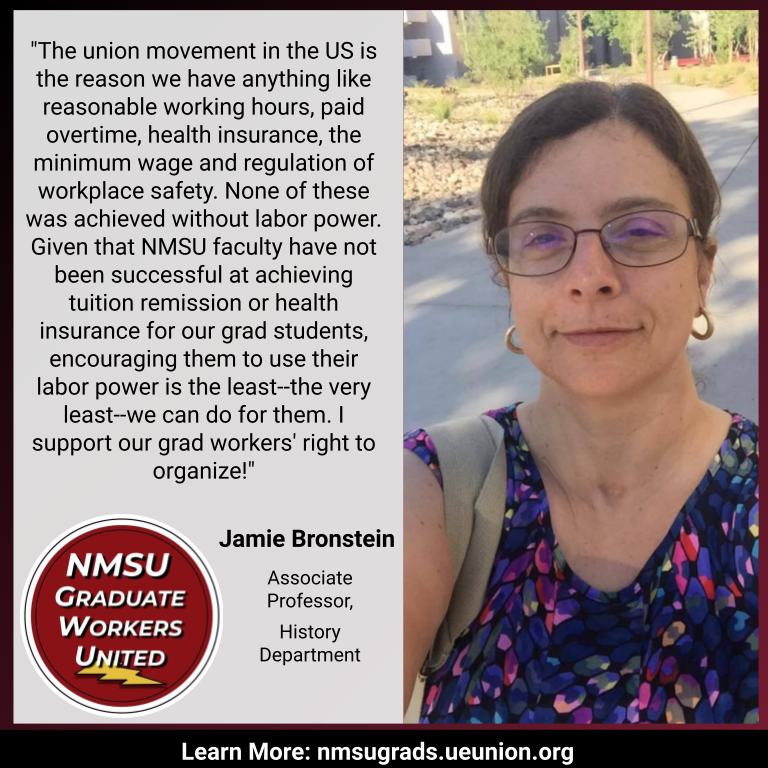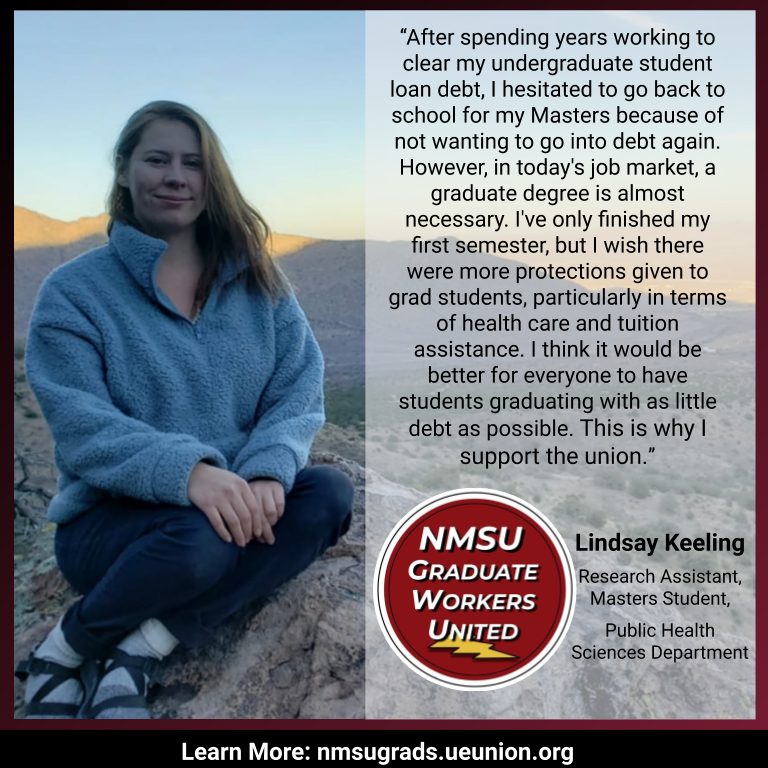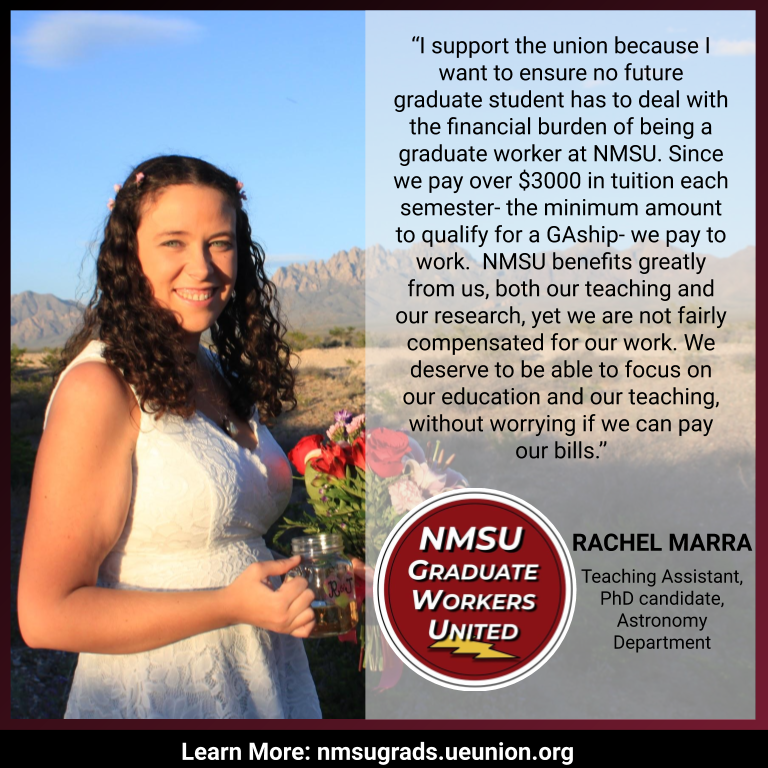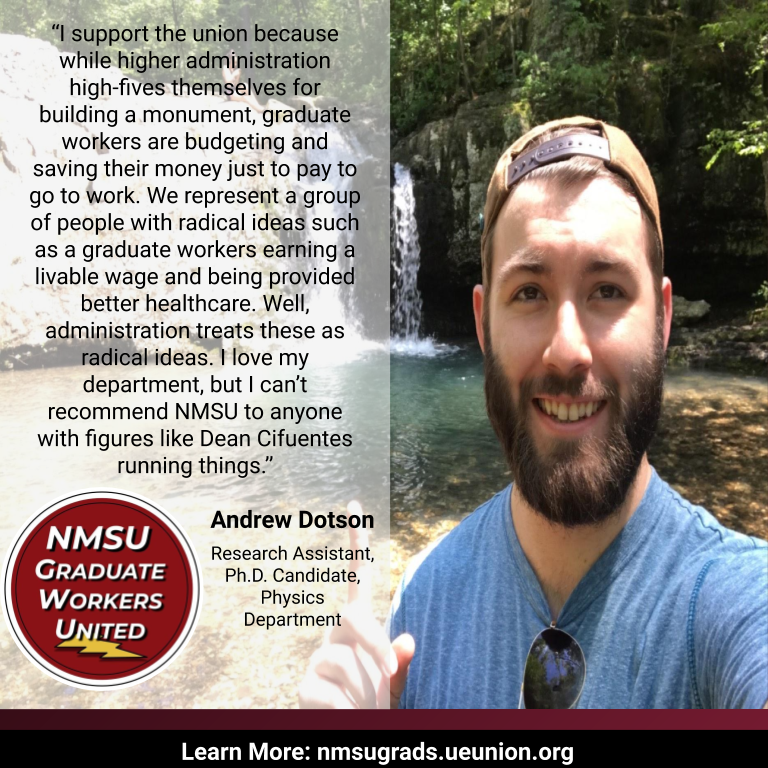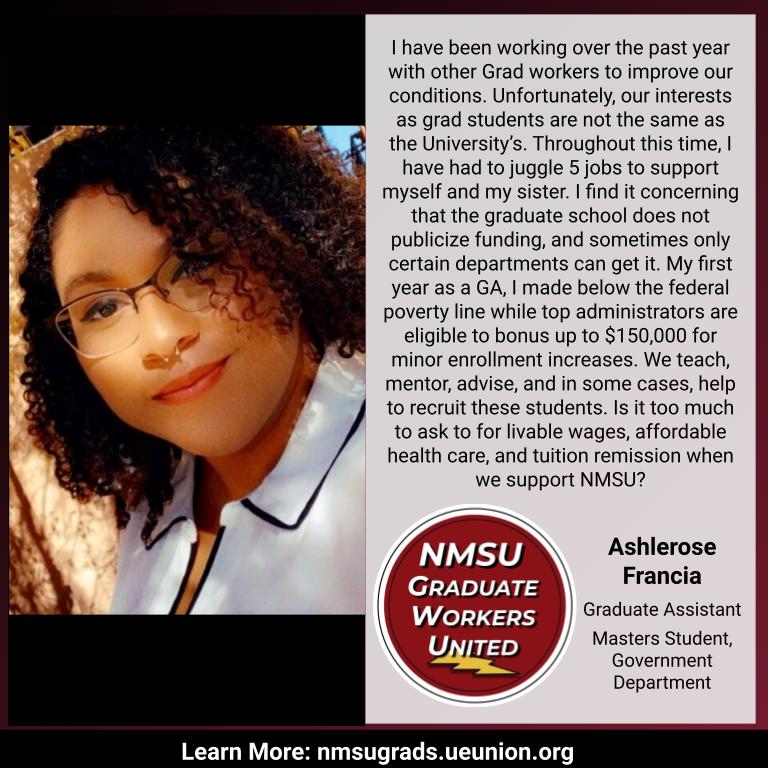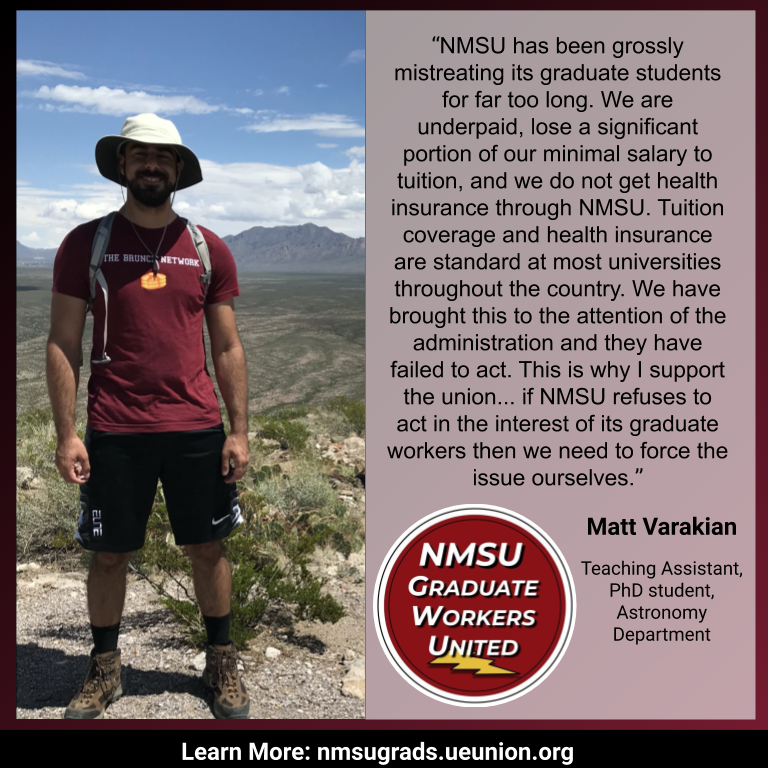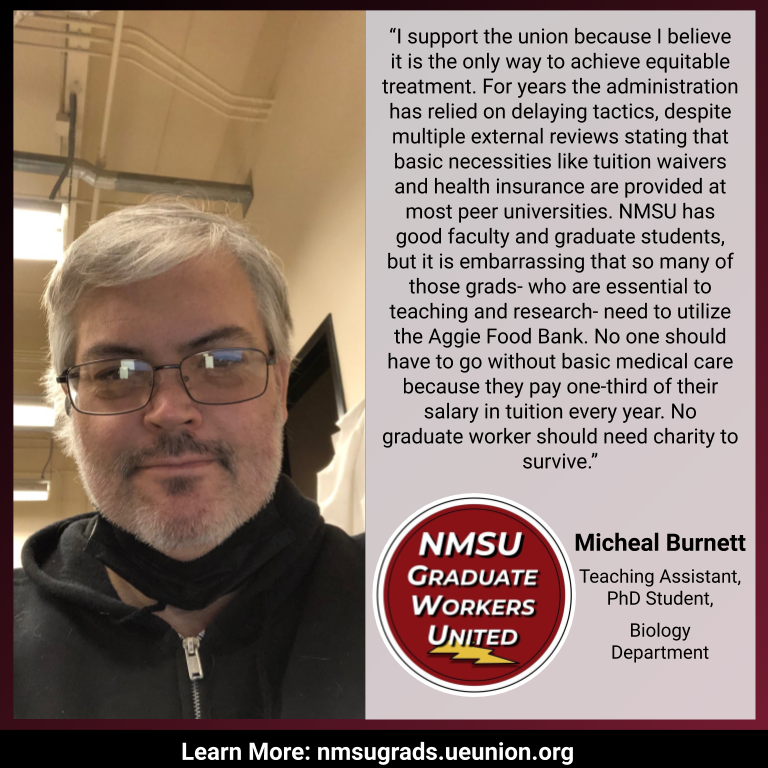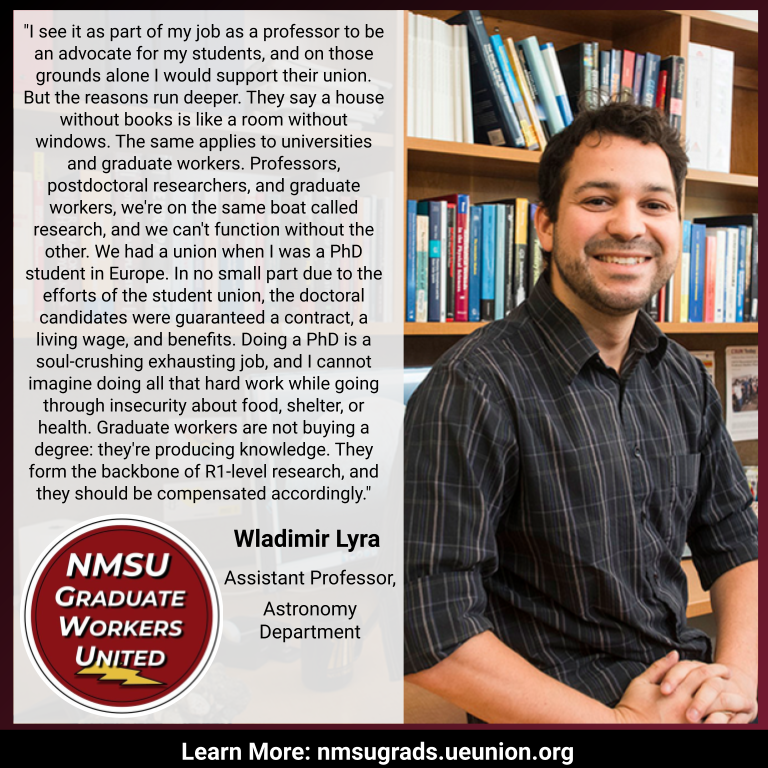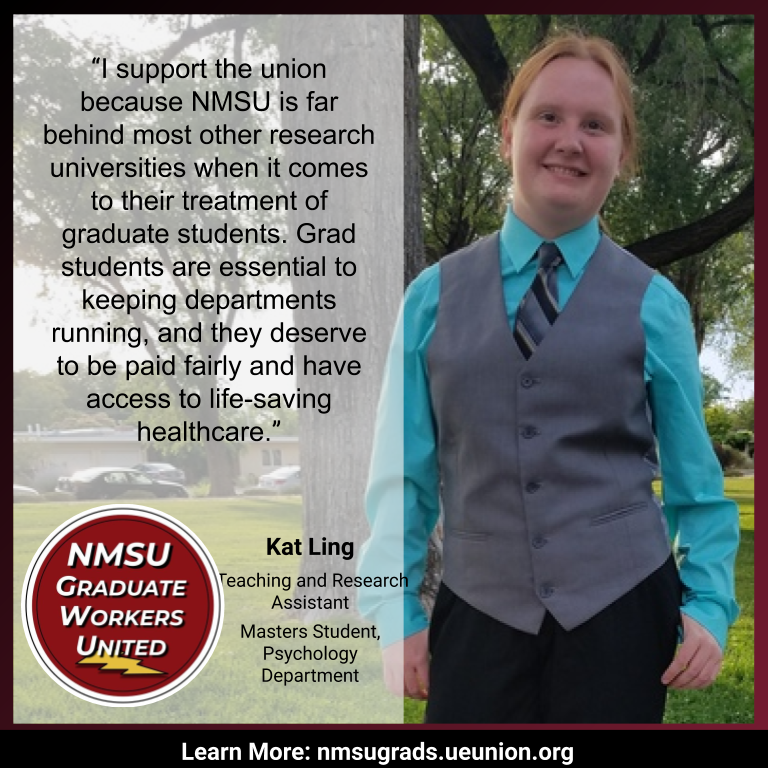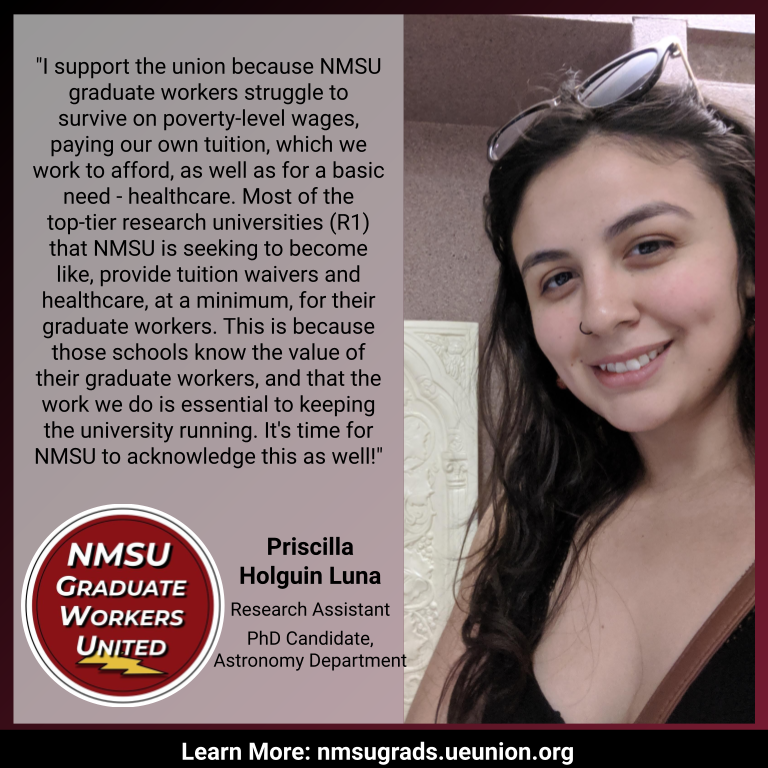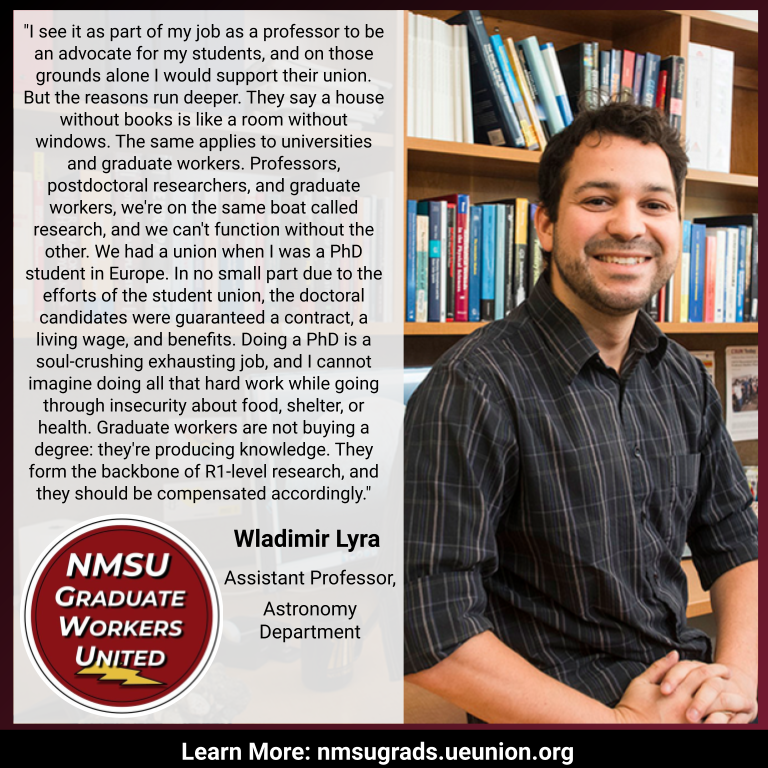 Over 800 graduate workers, including TAs, GAs, and RAs, perform work critical to the university's core mission as a center for education and research, and our labor is the backbone of the University.
Yet, unlike many peer institutions, NMSU does not provide health insurance, tuition remission, or summer employment to most graduate workers.
Now is the time for graduate workers join together and demand the working conditions and basic employment rights we deserve!